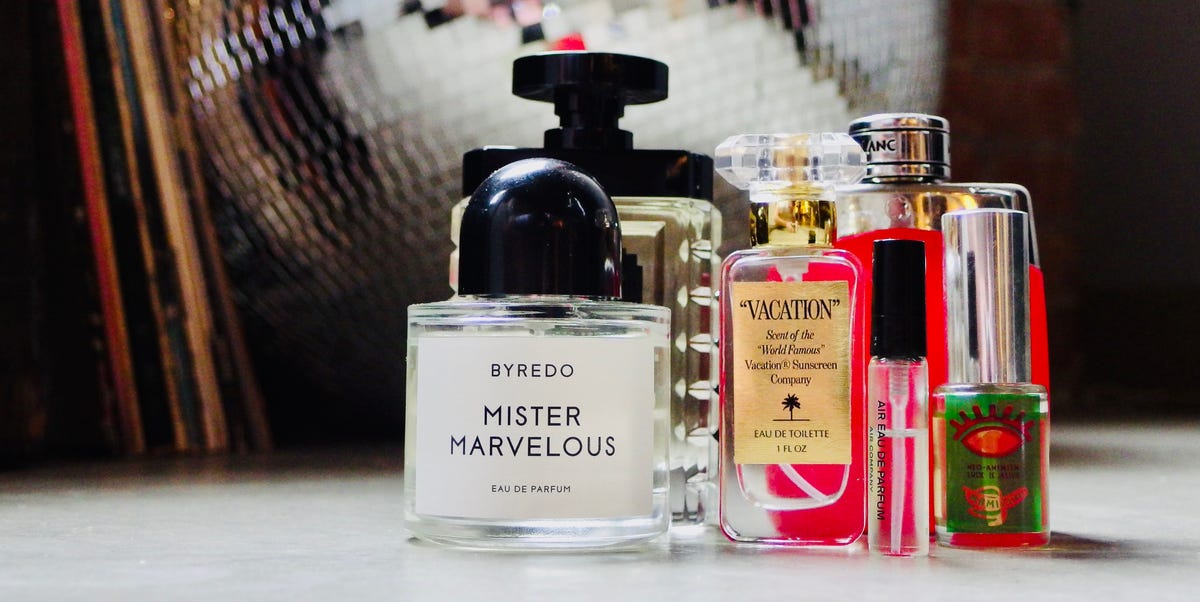 6 Scents for Summer 2022, Reviewed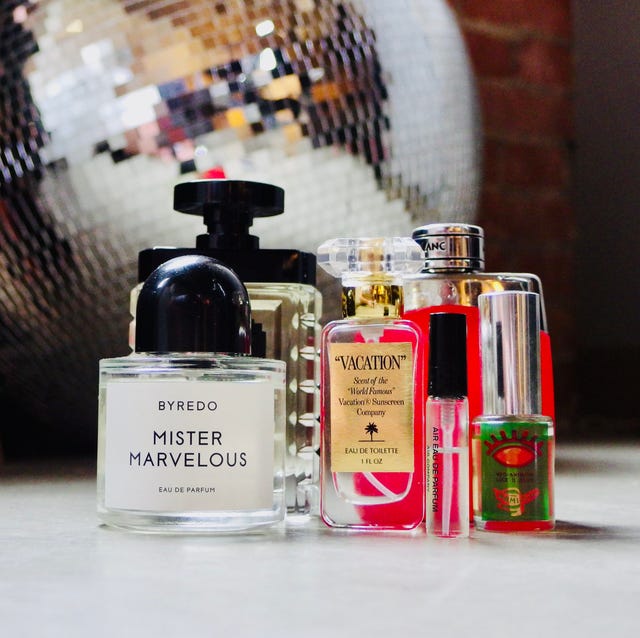 Evan Malachosky
In summer, few products are as important as sunscreen. It is, after all, the sunniest time of the year for most of us — and the hottest, too. That makes deodorant a wise choice to wear as well. But you shouldn't let a sporty or earthy deodorant be your signature scent. You need to invest in a seasonal fragrance; something unique that signals sunny weather has, at last, arrived, but something subtle still that unfurls rather than swings a clenched fist.
Your summer scent shouldn't be too strong. Sure, it's helpful if it can mask your sweaty musk, but all good fragrances change over the course of the day. One may start out strong, for example, but it could end up being more complex after absorbing into your skin all day. It's best to start with a sample-sized bottle, or to try the scent on your skin instead of a paper strip.
Clayton Ilolahia of What Men Should Smell Like says to never assume you know a scent after just a few sprays. "I never buy a fragrance after a quick test in-store because I'm only smelling the top notes at that stage," he says. This is just one of the many mistakes he says men make when picking out a cologne. "Ideally, test the fragrance on your skin instead of a paper smelling strip (because that's where you will be wearing the fragrance if you buy it). Then, go for a walk and see how it smells after the middle and base notes appear…you'll get a more accurate read of the fragrance away from the counter."
Longer interactions with a cologne can also reveal the scent's deeper nuances — a.k.a. the middle and base notes. Sure, a scent could smell spicy at first spray, but it likely won't stay that way. That's why it's important to pick a cologne that isn't too derivative of the season. The fresh, pungent pineapple you smell at first, for example, won't last past lunch, when you'll be eager to re-up. But you shouldn't. Finishing notes — those that are revealed later on in the day — are often the best.
The Best Colognes for Summer 2022
The fragrances below, which were all released this year or last, are excellent options from start to finish.
The Best Overall Scent for Summer: Mami Wata Neo-Animism Fragrance
The Best Upgrade Scent for Summer: Byredo Mister Marvelous Eau de Parfum
The Best Affordable Scent for Summer: Guess Uomo
The Best Classic Scent for Summer: Vacation Eau de Toilette
The Best Sustainable Scent for Summer: Air Company Air Eau de Parfum
The Best Department Store Scent for Summer: Montblanc Legend Red Eau de Parfum
---
Advertisement – Continue Reading Below
The Best Overall Scent for Summer
Mami Wata Neo-Animism Fragrance
African surf and apparel brand Mami Wata dropped its debut fragrance, Neo-Animism, in May. More than just a scent, it's an exploration of a culture and documentation of experiences. Its composition features elements unique to African surfers who've grown up in the South African scene: green bar soap.
The soap, common in most African households, the brand explains, is replicated within the cologne, but it isn't the only note. There are also notes of the ocean; more specifically, the mineral-heavy African ocean air, making this not only a luxury good but one that bottles and broadcasts Africa's rich culture, and its colorful bottle recalls the continent's myriad cultures.
Notes: A rocky ocean shore, soap, sawdust, Red Stripe
The Best Upgrade Scent for Summer
Byredo Mister Marvelous Eau de Parfum
Byredo's Mister Marvelous is back after an 11-year hiatus. The scent is one of Byredo's best sellers, but it's also more than just a moneymaker housed in a heavy glass bottle. It's near and dear to Byredo founder Ben Gorham's heart.
"All of my inspirations for creating a perfume are connected to personal memories, places from my childhood, specific moments of my life, being a son, a husband and a father… At different stages we evolve and often through dichotomies," he says.
Although the name is grandiose, Mister Marvelous is about the ups and the downs. Fresh off a majority acquisition of his business from Spanish luxury conglomerate Puig, he decided that "2022 felt like the right time to tell this story again."
Notes: Herbs, French liqueurs, cracked spice, 78-degree weather
Read our full review.
The Best Affordable Scent for Summer
Guess Uomo
Guess Uomo is one of the first men's fragrance launched under Guess's licensing deal with Inter Parfums, which started in 2020 and will run through 2035. Inter Parfums is responsible for ideating, creating and marketing Guess' fragrances, as well as fragrances released by Abercrombie & Fitch, Lanvin, Moncler and Montblanc.
That doesn't make Guess' releases run of the mill, though. Guess Uomo is complex, with notes of fresh sour citrus (like grapefruit), wet woods and wind-caught incense. The bottle dispenser, though, leaves much to be desired. The large button is deceptively difficult to use, and it is 100 percent plastic. Bigger doesn't always mean better. However, the bottle is nice. It's reminiscent of a nice rocks glass.
Notes: Grapefruit, the woods, distant incense, a freshly tailored tuxedo
How to Apply Fragrance, the Right Way
The best places to apply your scent, how to do it properly, and when to reapply throughout the day (if at all).
READ NOW
The Best Classic Scent for Summer
"VACATION" Eau de Toilette
"VACATION" is the official scent of Vacation Inc's line of sunscreens. The brand developed the fragrance with two of the world's most talented perfumers for the purpose of creating a complex aroma for their protective lotions. However, the scent was too good, so the brand bottled it as an eau de parfum.
It has a few classic summer notes like pool water and lycra, plus tropical additions like coconut and banana. It's strong, but it naturally compliments the sunscreen, which we called the best upgrade option for 2022.
The bottle is nice — a mix of gold-plating and crystal. It isn't heavy, though, by any means, and it's quite small. It's easy to carry in a beach bag.
Notes: Coconut, banana, pool water, sunburn
Read our full review.
The Best Sustainable Scent for Summer
Air Company Air Eau de Parfum
What if I told you this cologne was made from…air? Well, it is. It's made by Air Company, which makes the popular Air Vodka.
They used a proprietary technology — a patented machine called the Carbon Conversion Reactor — manned by their chief scientist that transforms captured CO2 and green hydrogen into impurity-free ethanol, methanol and water. From there, they distill the liquid, which separates the three elements. Then, the methanol and water are mixed with the scented oil, creating Air Eau de Parfum.
It's bottled in a vessel that's equally future-forward. You can choose between a hefty chrome or satin white cap.
Notes: Orange, a cigar, floral espresso, fancy hand sanitizer
The Best Department Store Scent for Summer
Montblanc Legend Red Eau de Parfum
Montblanc's Legend Red smells like the fragrance section of a fine department store, where checkout clerks will spritz your wrist or a paper strip, wave it back and forth for a few seconds and then raise it your nose, gesturing for you to take it in with one deep breath.
But it's a little more complex than a simple mall smell. Montblanc Red is brimming with notes of blood orange or another bitter citrus, juniper-heavy gin and freshly folded laundry (but not in a floral way). It's clean, crisp and undoubtedly classic. And so is its bottle, a tall combination of chrome and metal. The cap has the circumference of a quarter, but it is quite heavy; don't drop it on your toes.
Notes: Blood orange, gin, clean laundry, sour gummy worms
The Best Men's Fragrances from 1950 to Today
From Chanel's reference chypre to Creed's conquering Aventus, these are the most popular fragrances from every decade since the '50s.
READ NOW
This content is created and maintained by a third party, and imported onto this page to help users provide their email addresses. You may be able to find more information about this and similar content at piano.io
Advertisement – Continue Reading Below