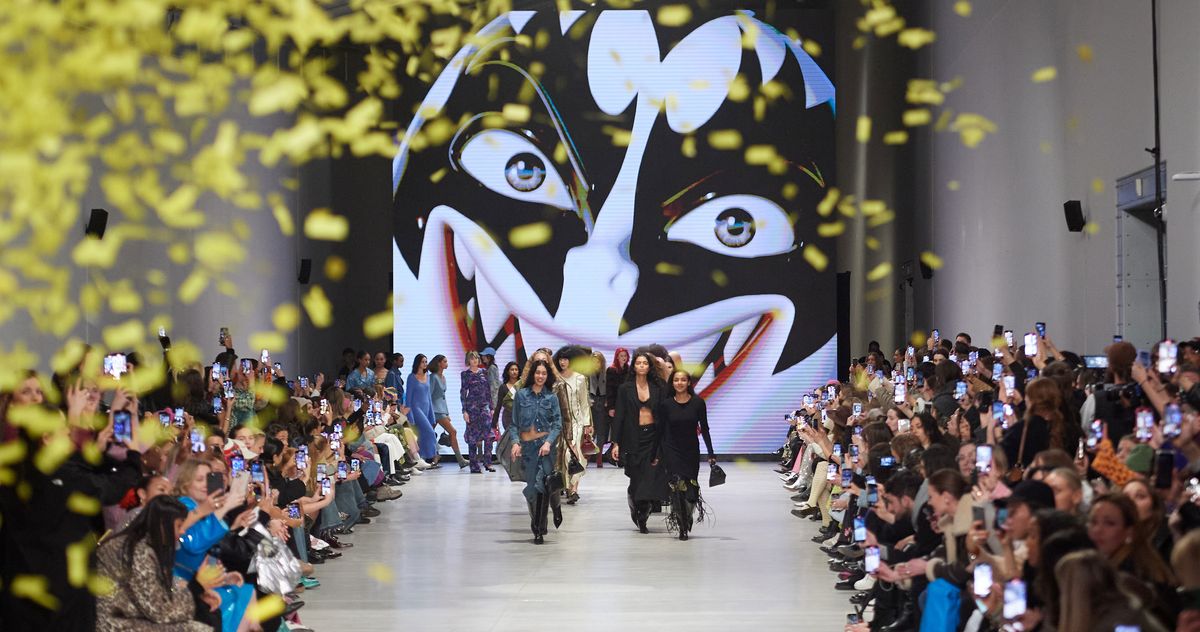 9 Things I Learned at Copenhagen Fashion Week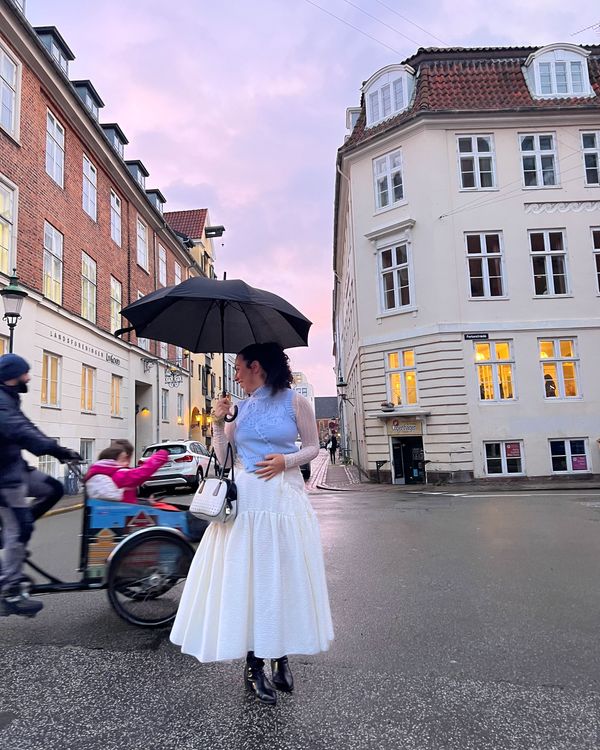 Scandinavian fashion is synonymous with a certain look that's currently in vogue: oversize blazers, wide-leg trousers, slouchy (but not too slouchy) jeans, mismatched prints, and slicked-back buns. Think Matilda Djerf but with a bit more edge. So it's no surprise that Copenhagen Fashion Week is increasingly becoming popular — especially since Nordic fashion, with brands like Ganni and Saks Potts, has seeped into the aesthetic of other parts of the world, notably visible in New York City and online on TikTok.
As far as global runway presentations go, if New York Fashion Week is the sophisticated big sister, Copenhagen Fashion Week is its relatively saccharine younger sibling (albeit always on the verge of doing something mischievous). The week felt like it oscillated between the minimalism and functionality Nordic style is known for and something entirely different and new — a bit more playful and, at times, gritty. Brands like Stine Goya and (di)vision leaned into experimentation, artistry, and Gen-Z aesthetics: the former created a futuristic, spage-age-appropriate set, and the latter used a grungier feel, straying slightly from the simplicity that is king to the region. But despite this, in my experience at Copenhagen Fashion Week, less continues to be more (in a good way).
While the whole week felt like a win for Nordic brands and how seriously the rest of the fashion world takes (or at least should take) Copenhagen's style scene, there were several bits and pieces that sparked joy and stood out to me. Here are my highlights.
Each of the brands selected to present at Copenhagen Fashion Week had to meet 18 requirements of tangible sustainability — including at least 50 percent of each collection being certified, made of preferred materials or new generation sustainable materials, upcycled, recycled, or made of deadstock. In addition, each show's set design and show production had to have zero waste and samples must be given a second life. Of course, the most sustainable path is creating fewer clothes, but moving the needle toward circularity is commendable and notably missing in fashion shows elsewhere.
You might know the brand Saks Potss from its pastel-color, faux-fur-collared jackets that took New York by storm last year. This year's collection leaned into something that looks as if The Row and Carhartt had a child and, I'm sure, will be equally coveted once it hits stores. The real win here, though, was how much fun the presentation was. The brand had a children's marching band perform prior to the show, which was held at Tivoli Gardens — the third-oldest operating amusement park in the world. There was a sense of joy in the performance, and the models (many of whom had children attached to their hips or in their arms) helped reintroduce both magic and practicality to fashion.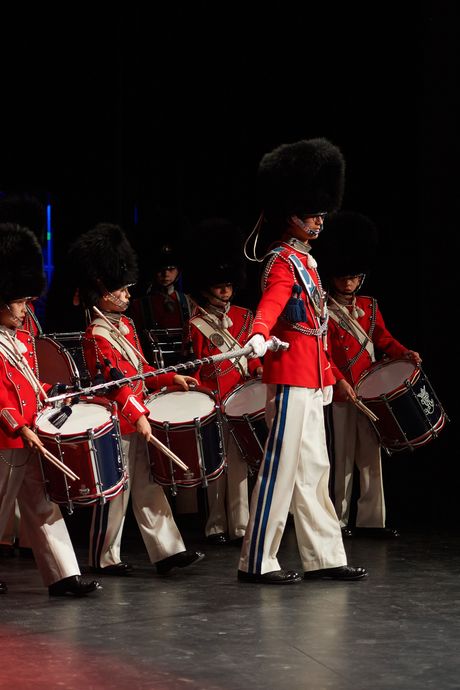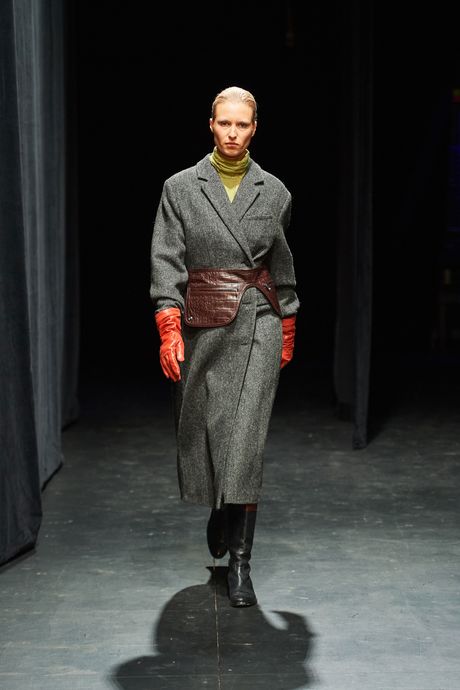 Speaking of kids, they featured both on the runway with their model parents and were notably present in the audience at shows — something I think I've only seen at Elena Velez in New York prior to this. It felt lovely to witness the most stylish family you've ever seen take an outing like that and made each event feel more homey. It highlighted the ways parents continue to take their rightful place on the fashion scene even with newly added responsibility.
I went to the Mark Kenly Domino Tan show with a genuine sense of curiosity and left feeling moved by its quiet storytelling through clothing. In Caroline Engelgaar's first collection as the brand's creative director, beautifully tailored and thoughtful pieces floated down the runway — ones that Laird Borrelli-Persson of Vogue Runway told me had a sense of "purity" to them rather than minimalism. That struck a chord. Engelgaar sent half-skirts down the runway that I really loved and that reminded me of a dressier version of chaps. I can't wait to see this silhouette styled in the wild.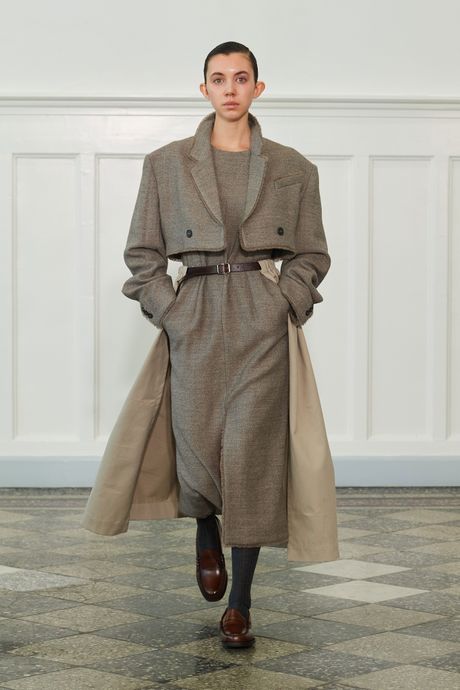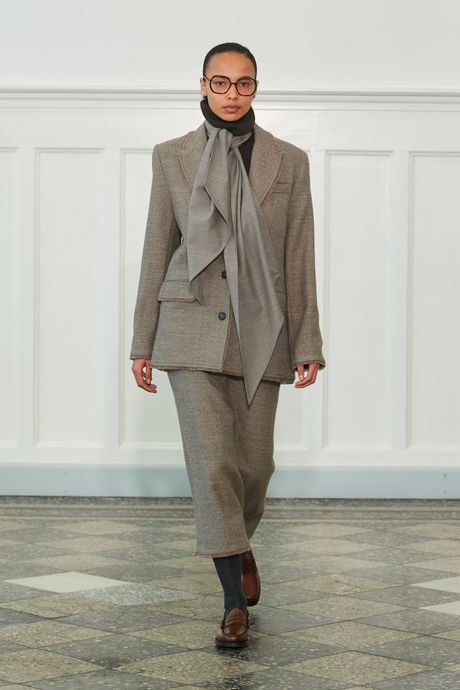 Scandinavians know how to dress. People there have an aesthetic that, at its core, is nearly impossible to authentically replicate. The clothes I saw coming in and out of shows all week were somehow both effortless and intentional, utilitarian and playful, original without hinging on the bizarre. The outfits worn to these shows were the same ones I saw on the street five minutes later on people walking to the bus stop or riding a bicycle. I left Copenhagen feeling simultaneously inspired to explore my wardrobe more and confident in the outfit choices I already make.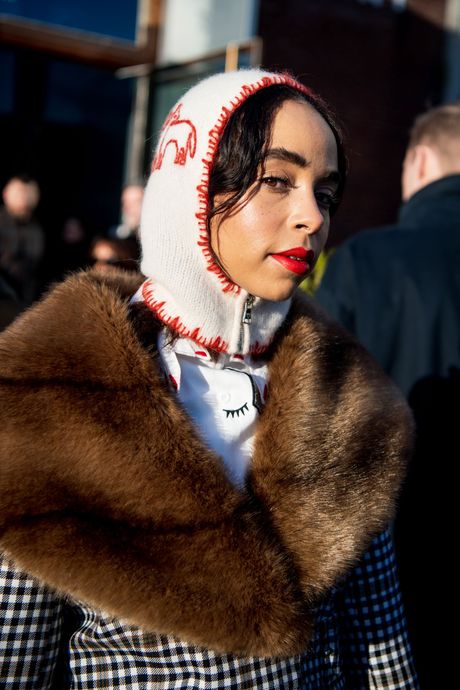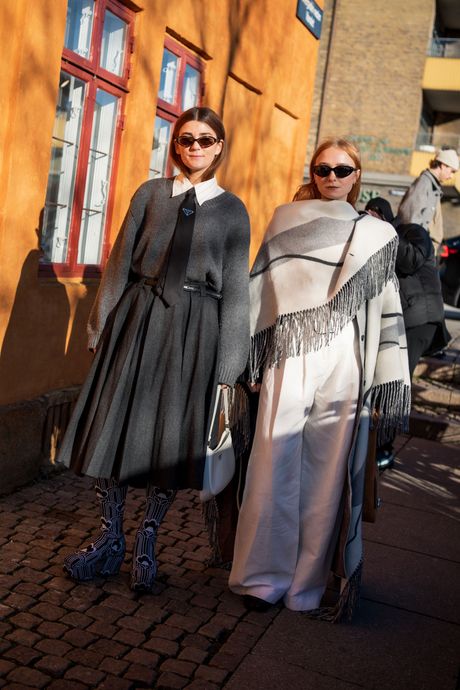 Ganni has a cultlike following of international cool girls — this season, Amelia Dimoldenberg, Sarah Lysander, and Veneda Carter notably sat in the front row at the show. (Carter launched her own jewelry collaboration with Ganni, which premiered during the presentation — one she called authentic both to herself and to Ganni.) The clothes are fun at their core, and the show was no less so. Models walked the runway in outfits that represented "the metamorphosis of the butterfly," creative director Ditte Reffstrup told me backstage. When I asked Reffstrup what she thought of the international audience the brand had drawn, she began tearing up, saying she'd never expected this to happen. "A day like this, you wake up and it feels like this is not real," she said. "And it's not only me. It's a team effort."
During the show, a drone whizzed between and around models dubbed the Ganni Girls — a term of endearment used among people who wear the brand and women Carter described as "positive, cool, sexy, effortless." The crowd cheered for the faces they recognized. A bag emblazoned with Ganni's new logo, one I suspect will become highly sought-after, swung from the arms of women who looked like they never had to wait in line at any bar. Flowing cloaklike coats, a collaboration with 66° North, hung from models' shoulders. The show came to an end with a blast of color in the form of yellow confetti as the models danced in the colorful paper rain. No matter what you thought of the clothes that came down the runway, it's impossible to say that it wasn't a good time.
The space where Cecilie Bahnsen's clothing is made feels like the perfect representation of her namesake brand. The top floor is filled with natural light, curved windows, and soft pastel colors. Just as Bahnsen's clothes carry a feeling of nostalgia, ease, and playfulness, so does this space. When I walked in, a group of employees clinked their glasses. It was 10:30 a.m., and my guide, Belinda, giggled. "They're celebrating someone's birthday today," she said. Joy is clearly cultivated in this space, and it translates into Bahnsen's draping, frilly, billowing clothes!
By Malene Birger has undergone a transformation in the past two years, which became increasingly apparent on a trip to its showroom. I saw scrumptious leather goods, all of which come from by-products of the meat industry, as well as high-quality woolen knits and gorgeous bags. I think this will become a covetable brand in New York in the coming months and years!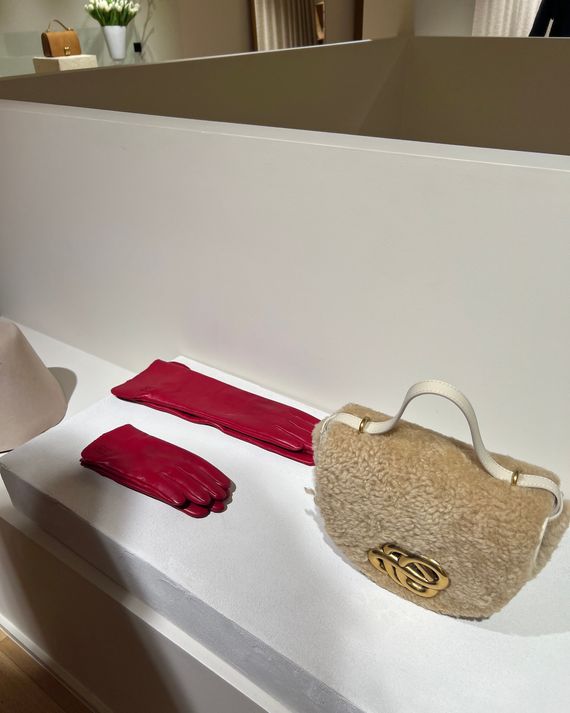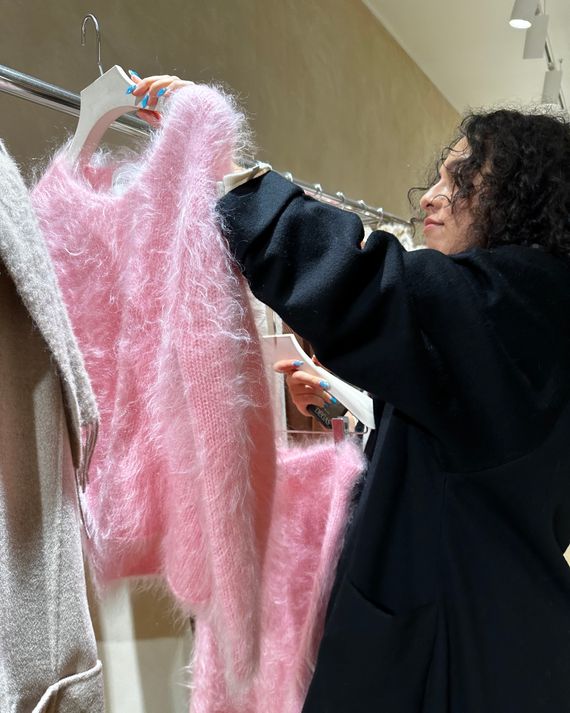 During the week, I fell in love with Copenhagen. There is an unspoken ease here, and it pulses through the streets. Did I mention how organized it was? There was even a Copenhagen Fashion Week–branded bus that attendees could hop on to go from show to show. As a New Yorker, one could only dream of such accessibility.