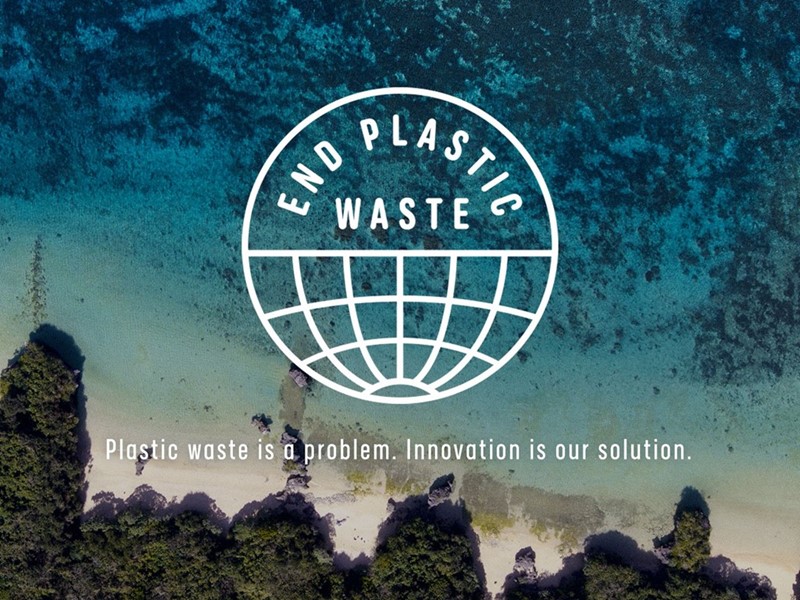 EARTH DAY | A NEW CHAPTER
By Katja Schreiber, Senior Vice President, Sustainability
Earth Day – An annual, global reminder to us all that we need to act boldly, innovate broadly, and implement equitably. Everyone accounted for, and everyone accountable. And the moment that here at adidas, we address some hard truths.
Earth Day has been around since 1970, creating awareness for the need to protect our planet. Our company has been around even longer, changing lives through sports for more than 70 years.
But for all the positive impact we've had on the world, we face a very real and stark fact. We are one of the world's largest manufacturers of sportswear, and the relative impact this has on the planet and its environment is unavoidable.
In 2021 alone, we made 340m pairs of shoes and 482m apparel pieces, most of them containing fossil-based materials such as polyester. Plastic waste is a problem, and time is fast running out to make broad and significant change.
The world is waking up to this critical timeline and with the UN's recent endorsement of its historic 'End Plastic Pollution' agreement, there is a big focus on taking action. To keep up this momentum, we need innovation at scale across our entire brand.
This is why today, I want to share an update on the journey we're on as a company to create a more sustainable future for sport – without compromising style or performance. With a refreshed focus on four key areas – rethinking our materials, redesigning our processes, reducing our footprint, and driving behavioural change – we have never been more focused on our mission to help end plastic waste. 
THE INDUSTRY ISSUE
The fashion industry is estimated to be responsible for 4 to 6 % of overall environmental footprint (in Europe). If the industry doesn't change, and fashion businesses continue as usual, the apparel industry's climate impact is expected to increase 49% by 2030.
At the heart of this impact is the reliance and use of plastics, and its impact is two-fold. 99% of plastics come from fossil fuels, which are one of the main contributors to carbon emissions, and once created, 91% of all plastic around the world is not recycled and ends up either in landfill or the ocean, polluting our planet's most precious asset and the source of all life on earth.
With these stats laid bare, our industry has been a big part of the problem. Since realizing our role in this, we started developing solutions to phase out virgin polyester and reuse existing polyester, and by 2024, we will replace all virgin polyester with recycled polyester wherever possible. 
Time is against us, so we're pushing harder with more focus. Just like how this is an industry-wide problem, it requires industry-wide solutions, because sustainability is a team sport. That's why our work with change catalysts like Fashion For Good to scout and scale start-ups that bring disruptive solutions is so crucial. Or our collaboration with a 'rival' sportswear company like Allbirds to create low carbon footwear, putting competition aside for the sake of the planet. We're part of a platform or movement that really tries to push boundaries in collaboration with other thought leaders and like-minded companies who are also trying to reinvent how we do business going forward. That's where we've been the most successful over the last 25 years – partnering with others who are trying to push the envelope with us.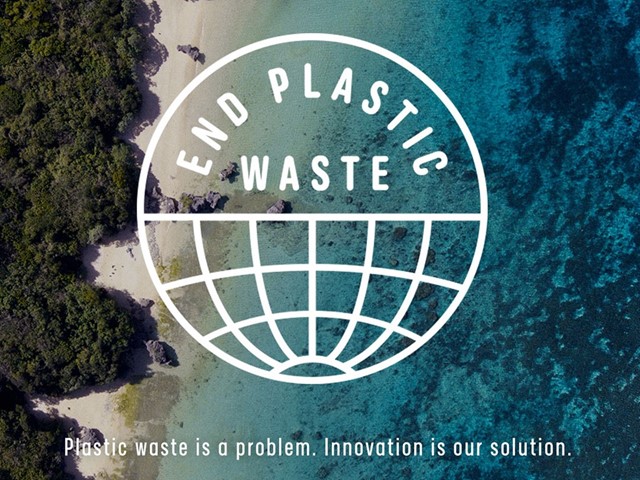 OUR JOURNEY SO FAR
At adidas we aspire to be rebellious optimists, and nowhere is that attitude needed more than in our innovation efforts to help end plastic waste. You're constantly having to come up with solutions to problems that no one has solved yet.
Trialling and testing is very much part of the mindset you need when you work in sustainability. And with that, of course, comes many moments where something doesn't quite work out. But we learn from this failure, and then apply these learnings to other areas. This mindset is crucial because sustainability topics are often highly complex, cross-functional, and take time to materialise. So having an attitude where we welcome failure, moving on, and pivoting quickly, is part of our DNA.
When I started at the company 17 years ago, sustainability was a niche topic, but now in 2022, it's at the forefront of most business strategies. Leaders are constantly asking themselves things like, "how can we contribute to leaving the planet in a better place than when we arrived?" and "how can I find a way to do business without compromising the future of my kids?".
Momentum and change has grown rapidly over that time, and in recent years we've produced some of the work that I am most proud of.
In 2020, we announced our partnership with Allbirds to develop a performance shoe with our lowest-ever carbon footprint. From this new platform, we'll commercialize a lower-impact, lower-carbon range beginning this year, with the goal of having a broad catalogue of products to choose from in the market by 2025.
Earlier this year we introduced our first product created in partnership with Spinnova – the  TERREX HS1, with parts of the garment made from wood fibres. We're creating using nature-based materials that perform like their less-sustainable counterparts, and exploring applications of algae-derived polymers that can be spun into fiber. We're also exploring natural fibers, biopolymers, bio-synthetics, and natural footwear midsoles. 
We've also developed methods to create products made from single materials, be it shoes or garments, that have an end-of-life solution. Once returned, those products will be remade into something new. And after three generations of prototypes, "Made To Be Remade" products have been available online since 2021, with more products dropping throughout the coming seasons.
Alongside Made To Be Remade products where our focus is on keeping materials in play for longer, we've also launched new services like our Choose to Give Back program which was created to help extend the lifecycle of sports and lifestyle apparel and footwear. The program invites consumers to send used product from any brand back to us via the adidas app to be reused or resold.
A MORE SUSTAINABLE FUTURE FOR SPORT
When you put something at the centre of your strategy, naturally, everyone in the company rallies to contribute to solutions. And I think the passion in the organization and the way colleagues identify with sustainability as a focus area is massive. There's a lot of people who either choose to join adidas or choose to stay with adidas because of that connection to our purpose, because they've seen that through sport, we have the power to change lives.
As a collective, we know that for people to make lower impact choices, we have to make the choice easier, and through innovation and collaboration we're doing just that. By 2025, 9 out of 10 of our articles will contain a sustainable material or production method.
With our mission to help keep plastic waste out of oceans, and our bold approach to reducing our carbon footprint, we will get there together – and sooner – with a focus on the following key areas:
Rethinking Our Materials

:

Sport is about finding new ways of doing things. And material innovation is no different.

We are rethinking the standard materials we use, expanding our portfolio to include recycled and natural materials, and materials

that are dyed using less water and chemicals. We are also exploring vegan alternatives to animal derived materials or ingredients.


 

Redesigning Our Processes

: We are redesigning how we work to bring innovations and services designed to keep products away from landfill for longer, take waste out of the equation and are purposefully made to be remade.


 

Reducing Our Footprint:

We are developing products designed specifically to lower their carbon footprint – compared to the previous model – as we aim to accelerate the industry's journey towards carbon neutrality.


 

Driving Behavioural Change

: We want to inspire and mobilise an entire generation to help shape the future of the planet. Empowering people worldwide to make a difference. We need action from everyone, everywhere to create true change. It's us versus plastic waste. And

 

we can't lose.
One of the initiatives I'm most proud of that has driven  behavioural changes is Run For the Oceans  (RFTO), a global running movement that uses the power of sports to raise awareness for the threat of marine plastic pollution.
With RFTO, we're giving people an experience where their actions and way of being active contributes towards cleaning up the ocean, and it has a special meaning for me when we bring together the power of sports with our willingness to contribute to a more sustainable future.
These are the moments for me that really matter – showing consumers that they can make a difference, and giving them the proof that they can contribute through their action. Since inception, over 8 million people have run for the protection of our oceans, collectively running 25.5 million kms and raising $2.5 million to help Parley develop its youth education program and support its global beach cleanup network.
Run For The Oceans returns for its fifth year from May 23 – June 8, and for the first time, it will be a cross-sport event, inviting participants from a range of sports that include running. With people from all parts of the global sporting community invited to hit the streets, courts, tracks, and fields, this will be the most inclusive event yet as we continue our ambition to mobilize the next generation to help shape the future of the planet.
What I'm most excited about is that here at adidas, we are bringing together two topics that people are incredibly passionate about – sports, and sustainability. I initially joined the company because of my passion for sports, but being able to combine that with the ability to influence how future generations will be able to enjoy their lives gives me a feeling of great pride. It's a privilege to be helping and contributing to that, and I can't wait to see what impact we can have on the future as we continue working together.