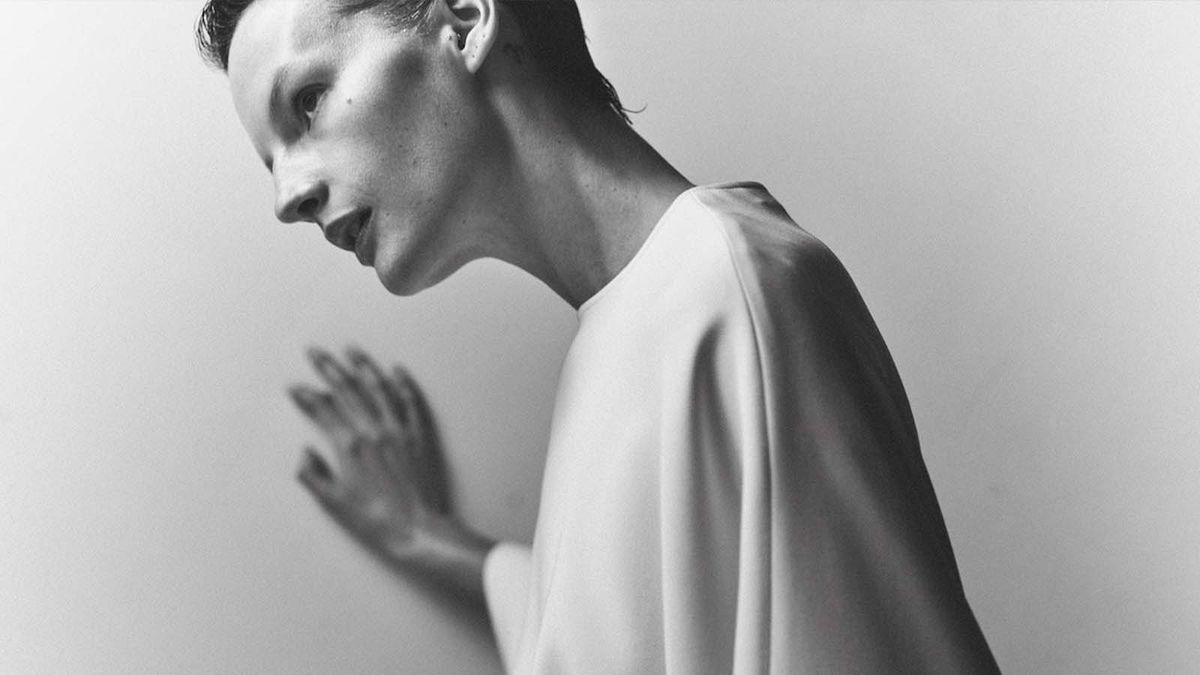 Fforme, the US fashion label uniting refinement with ease
In a chicly sparse Chelsea gallery space in September 2022, a new label quietly arrived on the scene at New York Fashion Week with an artful installation of mannequins dressed in all-black ensembles. Seemingly simple at first glance, the guests – who had no doubt been tantalised by the credentials of Fforme's creative director, Paul Helbers – knew these clothes warranted closer inspection. Examined up close, a double-ply cashmere jacket had been expertly steamed and manipulated into its architectural shape, sewn with only a single seam. 
Paris-based Dutch designer Helbers, formerly the menswear director at several luxury houses including Louis Vuitton under Marc Jacobs, Maison Margiela, and The Row, was appointed for his first foray into womenswear by Fforme's founders Laura Vazquez (a former executive vice president of Jil Sander Navy and Perry Ellis and head merchandiser at several large brands) and Nina Khosla (a designer with a degree in engineering design from Stanford). 
His take on European refinement blended with American ease is proving a recipe for success: take, for example, Fforme's 'Maya' bias-cut T-shirt, a riff on the sportswear classic reimagined in luxurious heavyweight fabrics by a master cutter's hand. These are clothes that will appeal to a woman who prefers an unfussy but considered way of dressing – an approach that chimes with a mindset shift towards 'less-is-more' purchasing behaviour.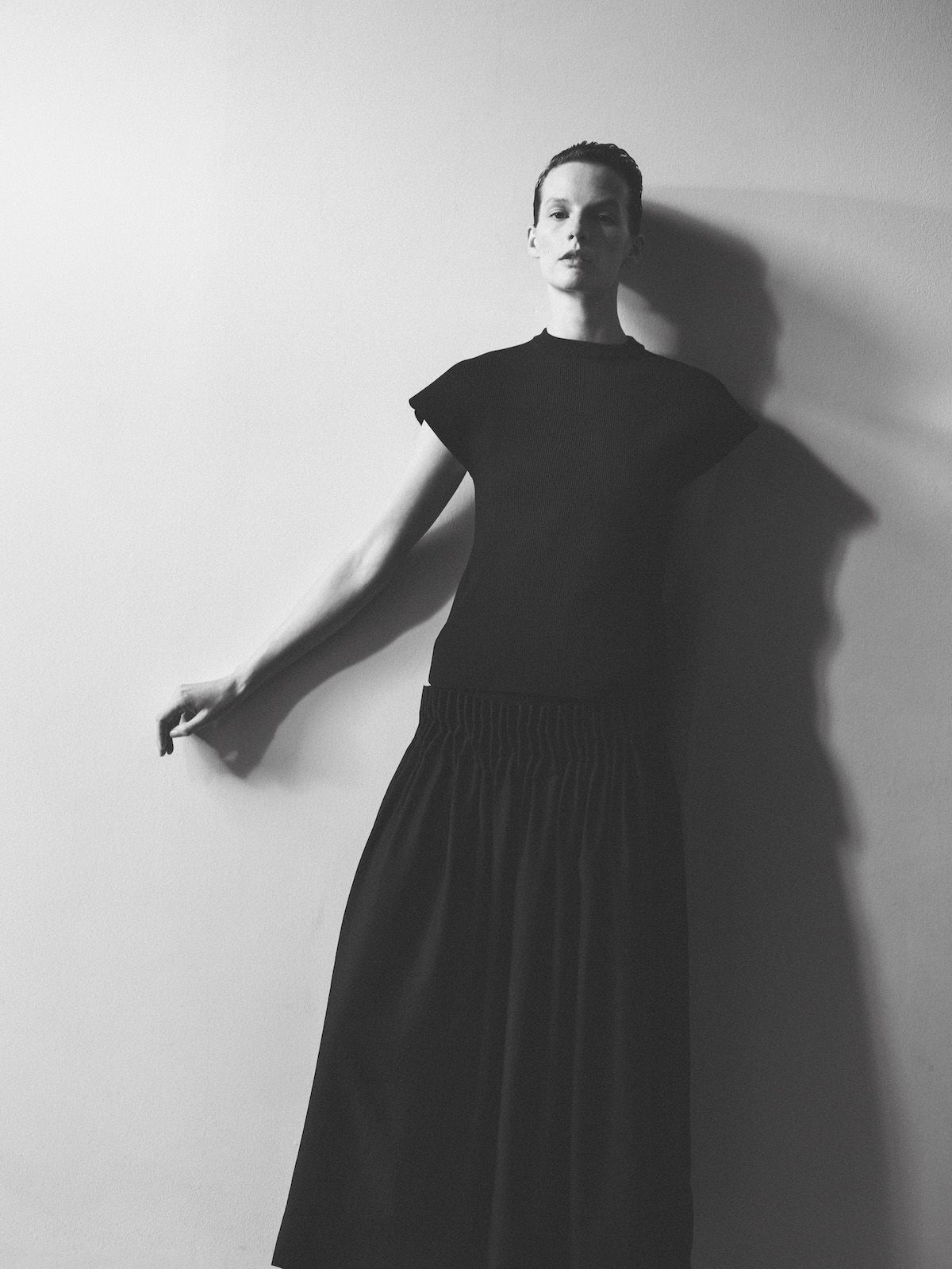 'Working with an intentionally small collection that uses only five or six key fabrics takes intelligence and research,' says Helbers, speaking on Zoom from Paris. 'We had to construct this way of working, even with our factories, as there is so much development in relation to production. In a way, that's where the double F in Fforme comes from: foundational and fundamental.'
Ahead of unveiling Edition 3 on 10 February at New York Fashion Week A/W 2023 – which Helbers promises will bring 'some jacquards, more texture' – he shares his ethos on Fforme and making clothes for today, in his own words.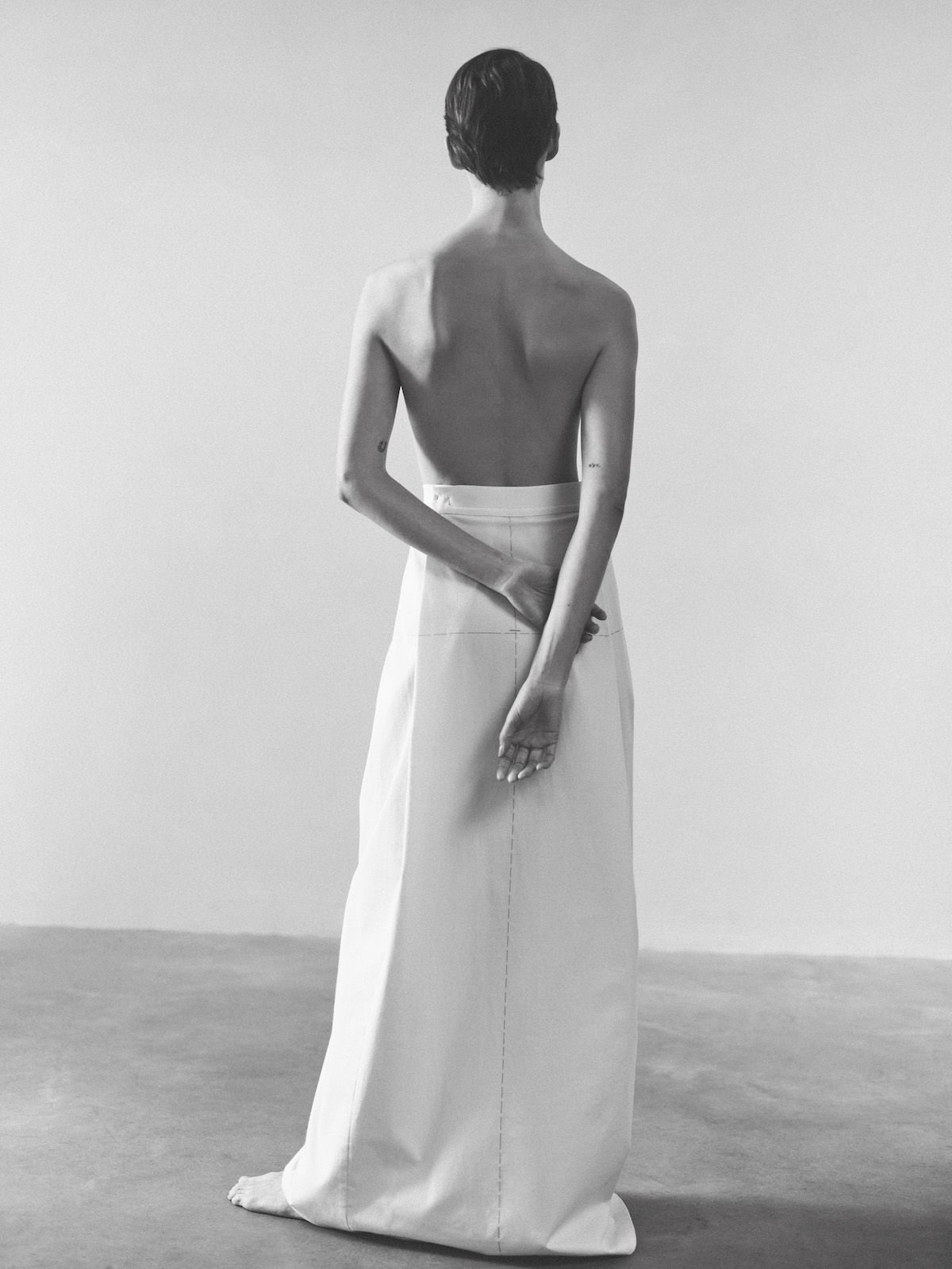 On Fforme's couture-level craft…
Paul Helbers: What's special about the way we work is that we have returned to quite an old-school process. There's a lot of shape study: it's not so much about sketching, but much more about developing the shapes in 3D, like with couture. 
Normally, I start with a rough visual outline; you could call it a mood board but it's not as precise, just references. And then I cut those ideas with scissors directly into the fabric. I work directly on the mannequin, and then I try to make them more perfect. It's a very intuitive process.
Next, the pieces are given to a couture-level workshop in Paris which translates these initial ideas into more easy-to-read patterns. Then, another toile is made in cotton calico, before being sent to one of three high-level family-owned factories in Italy for prototyping, and finally, production.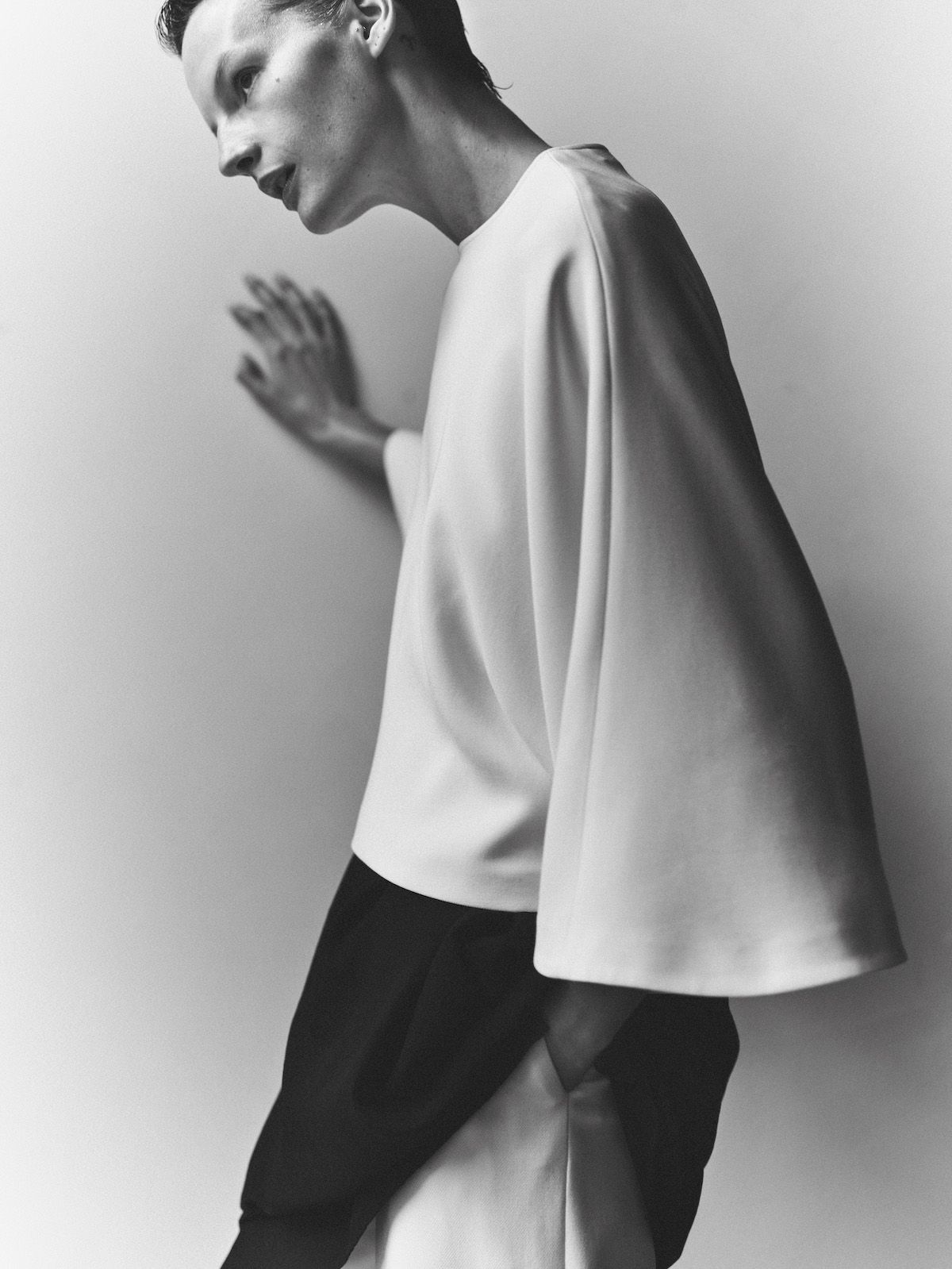 On keeping things small, selective and intentional…
PH: The choice to make [collections] really small is on purpose. We create a very small proposal: it's not about having every single option, but you can dress [with the collection] in a very complete way. It is very modular. Everything can be layered with everything. Hopefully, women can express their personality by taking that further or keeping it very minimal.
There's a lot of research behind this. I'm sort of a nerd. These shapes have been so studied and hold up on their own: we are creating a library bank of styles that are really the skeletons of the collection. We can always choose to bring them back in another fabrication: in thin silk, in thick cashmere, or in padded quilting. 
There is no logo. The clothes are discreet but powerful. It works on a simple level: you put it on, you look beautiful, and then I hope it gives you confidence that makes you glow. That's the beauty of wearing our clothes, something comes from the inside. A lot comes from seeing the clothes move: deciding what the lengths and proportions should be to make the pieces work for different kinds of body types.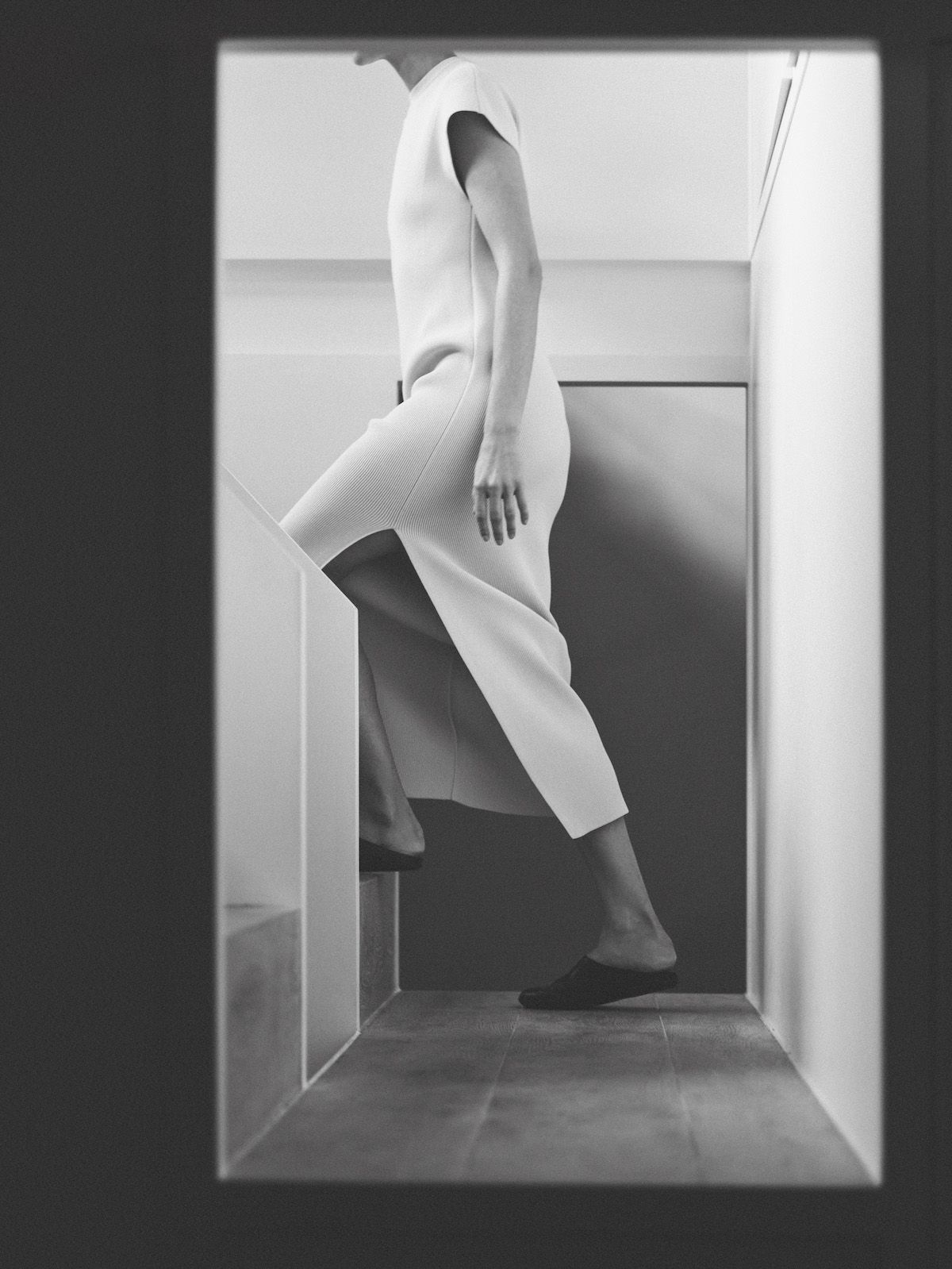 On mindful manufacturing…
PH: We don't put a big stress on the factories because they have already existing patterns and we can easily make small manufacturing modifications. The choice of fabrics is really important and it dictates what the clothes can do. We choose our materials very specifically. For example, our double-face is merino wool with a very fine yarn count, which means it's almost as fine as cashmere but it's stronger and lasts longer – with wind and rain it gets a little denser, whereas cashmere loses hair over time. We really make pieces that can last.
Let's be fair, nobody needs a new fashion label, so you have to find some sort of social relevance to do it and not to be over-producing and over-exhausting. I think if we all specialise in something, there is room for everyone.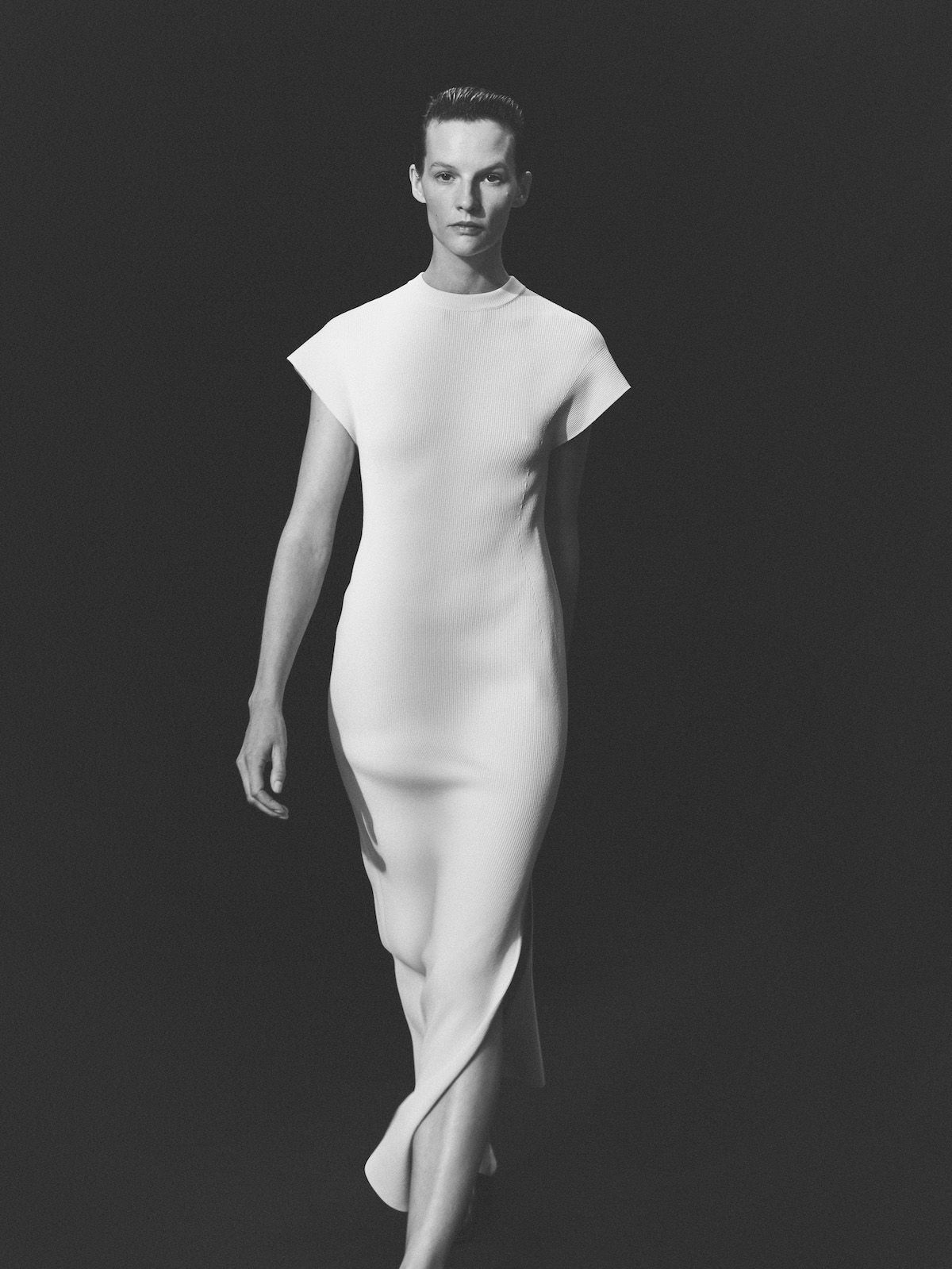 On colour…
PH: We always use neutrals, like off-whites, beiges and blacks. If we do colour, it's towards the warmer colours, like red browns, or an orchid lilac which we see as a replacement for navy – you could wear this head to toe. We plan our colours and silhouettes to work together from one season to another. It's not about the trend of a season. It all works in harmony: silhouettes, texture and colour.
On buying clothes like you would furniture…
PH: If you look at women artists and sculptors – and there are so many examples – they stand a little bit outside the pace of fashion and trends: they really need to be functional because they are working with their hands. They find solutions to what works for them and what they love to wear, which has always been a little bit outside of fashion. These women in society are still inspiring other women, sort of like role models.
For a certain woman, this approach has always been relevant, it's just the way she likes to dress. But now I think it's also become a social responsibility, and I think that makes the group of women bigger. Since the pandemic, our whole attitude towards clothes has become much more intimate. The way you choose a garment is much more similar to how you buy furniture. It's part of your direct environment and you cherish it. It makes you feel good.
Fforme Edition 2 is available online now.