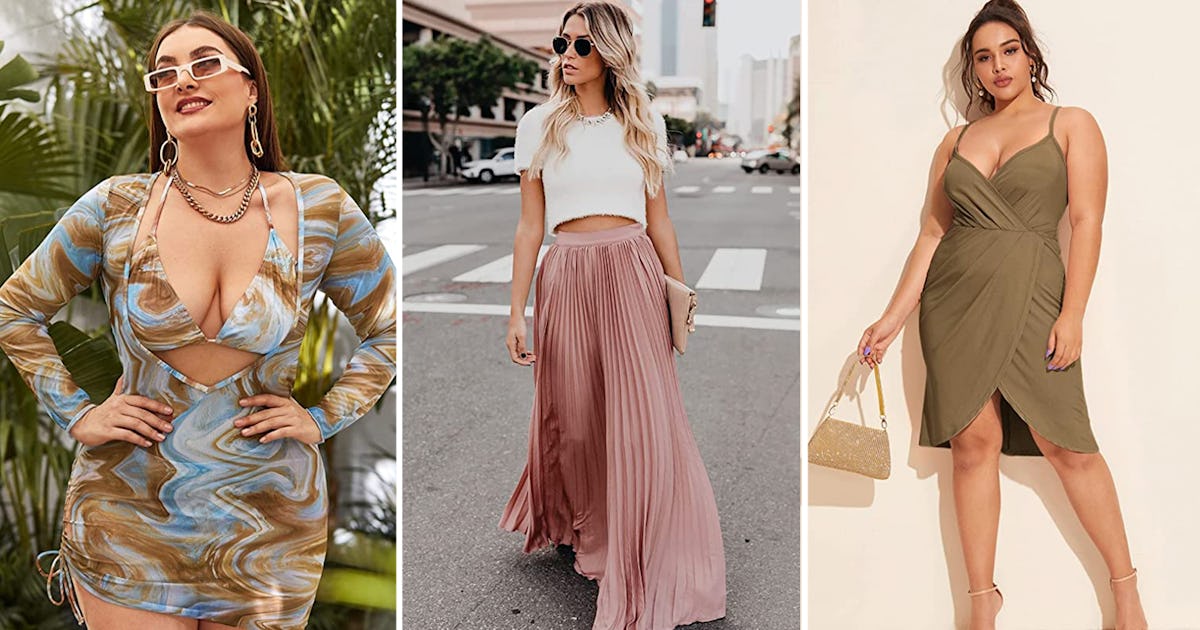 Here Are The Sexiest Fashion Trends You'll Start Seeing Everywhere
The resurgence of Y2K style is back and better than ever — which means that showing skin is, well, in. In fact, your favorite stylish influencers and celebrities probably can't get enough of the latest '00s-inspired runway looks, with catwalk throwbacks at prices that range from hundreds to thousands of dollars. Like you, I can't pay those kinds of prices — or I'd be blowing my budget out of the water — so I hunted down some affordable versions of the hottest looks. Guess where you can shop some of the most fire pieces right now? Amazon! That's right: The virtual megastore stocks pretty much everything your heart could desire, including some of the sexiest fashion trends out there today.
Remember micro-mini skirts? Feathers? Crochet? They've all made a major comeback — and you can snap up their new and improved reincarnations below. Alongside all of that, you'll find ruched bodycon dresses à la Kim Kardashian (in her pre-Kanye era) plus head-turning bustiers, the season's most popular shoe, and even loungewear if your inner supermodel is never off-duty. Ahead, all of the sexiest fashion trends you're about to start seeing everywhere, with runway-worthy pieces that'll run you just $65 or less.