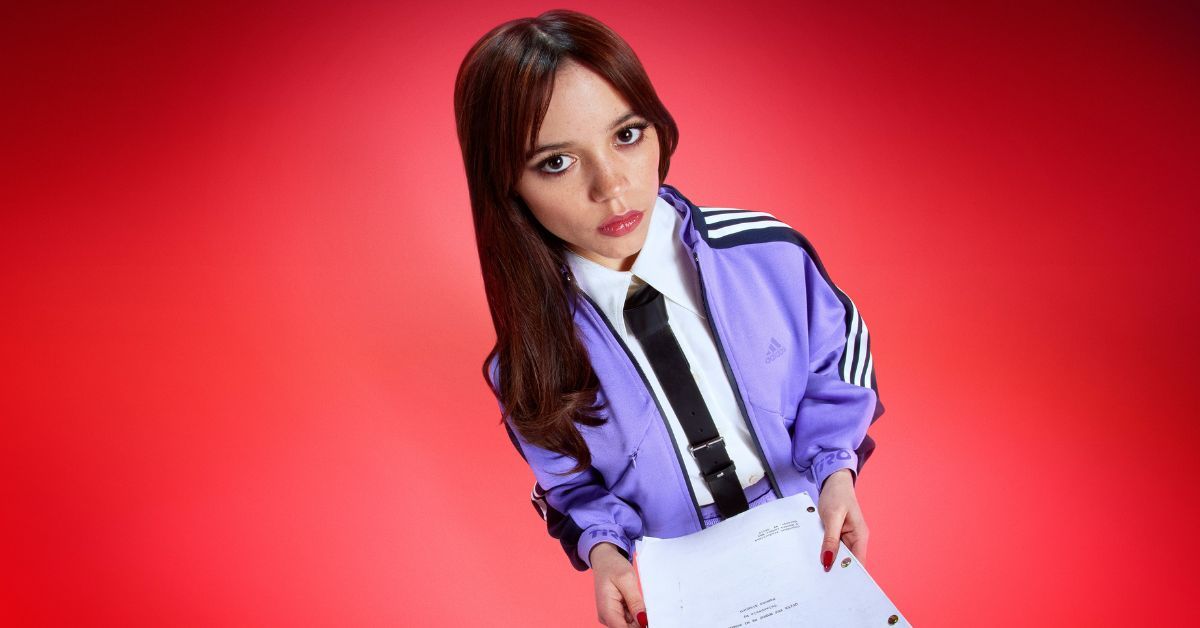 Jenna Ortega Makes Us Want To Work Out, Or At Least Look Like We Do, In Her Latest Sportswear
Jenna Ortega has made her Adidas debut as the spokesperson for the company's fresh spring/summer 2023 collection. Adidas introduces a brand-new line called adidas Sportswear, which was created for sport and style. The new line's assortment of contemporary new looks is intended to elevate the wearer's standard appearance.
Related:One Of The Top Trends For Summer Will Have You Re-thinking Harry Styles Grammy Ensemble
Jenna Ortega's partnership with Adidas is a perfect fit, as she is known for her active lifestyle and love of fashion. The new Adidas Sportswear line will surely be a hit among those who prioritize both style and functionality in their wardrobe.
While Jenna has some influence over the look, it should be noted that that is as far as it goes. This isn't like Beyonce's Ivy Park collaboration with Adidas or Cardi B's partnership with Reebok, where they are actually designing the merchandise.
In addition to being an actress and activist, Jenna is also a producer and a style icon. She is the perfect example of being unique and flexible, which is what Adidas Sportswear is meant to be.
Related:Olivia Rodrigo's Stackable Jewelry Trend Pays Homage To Y2K Fashion
The Adidas Sportswear line is all about being sporty. It has simple cuts, colors, and minimal design details, and every stitch is made to be comfortable. Created with the next generation in mind. The collaboration between Jenna and adidas Sportswear is a perfect match as both share the same values of diversity, versatility, and innovation.
With her influence and creativity, Jenna can help Adidas Sportswear reach a wider audience and inspire them to embrace their individuality.
Jenna is of course known for her 50 Shades of Goth look from Wednesday. So the sportswear aesthetic is different from what we are used to seeing her in, but she looks great! Let's take a closer look at the first new label Adidas has launched in 50 years.
Work out as hard as you can while remaining dry and comfortable. The tracksuit bottoms, jackets, tops, and accessories from the Adidas Tiro collection are the pinnacle of training apparel.
Related:Get Inspired By Kylie Jenner's Sneaker Collection, Including Her Ultra Rare Nikes
The collection, which comes in a variety of colors to keep your ensemble perfectly coordinated, makes full use of cutting-edge Adidas technology like AEROREADY fabric. Because the fabric is breathable and the ventilation is high-performance, you can now work hard on the training field without getting too hot.
The Adidas Tiro range is designed with more innovations than ever before. Stretch panels are used to ensure maximum mobility, allowing for freedom of movement during powerful runs or last-ditch jumps.
Smaller features like drawstring waistbands and zip fasteners let you adjust the fit so you can focus on your game instead of your clothes.
The Men's Adidas Tiro 23 Collection
Men's Tiro 23 Jersey | Men's Tiro 23 Pants | Men's Tiro 23 League Jacket
The Men's Adidas Tiro 21 Collection
Men's Tiro 21 Pants | Men's Tiro 21 Hoodie | Men's Tiro 21 Jersey
The Women's Adidas Tiro 21 Collection
Women's Tiro 21 jersey | Women's Tiro 21 Pants | Women's Tiro 21 Hoodie
The Adidas Women's Advantage Sneaker
View more of the adidas tiro colection here.