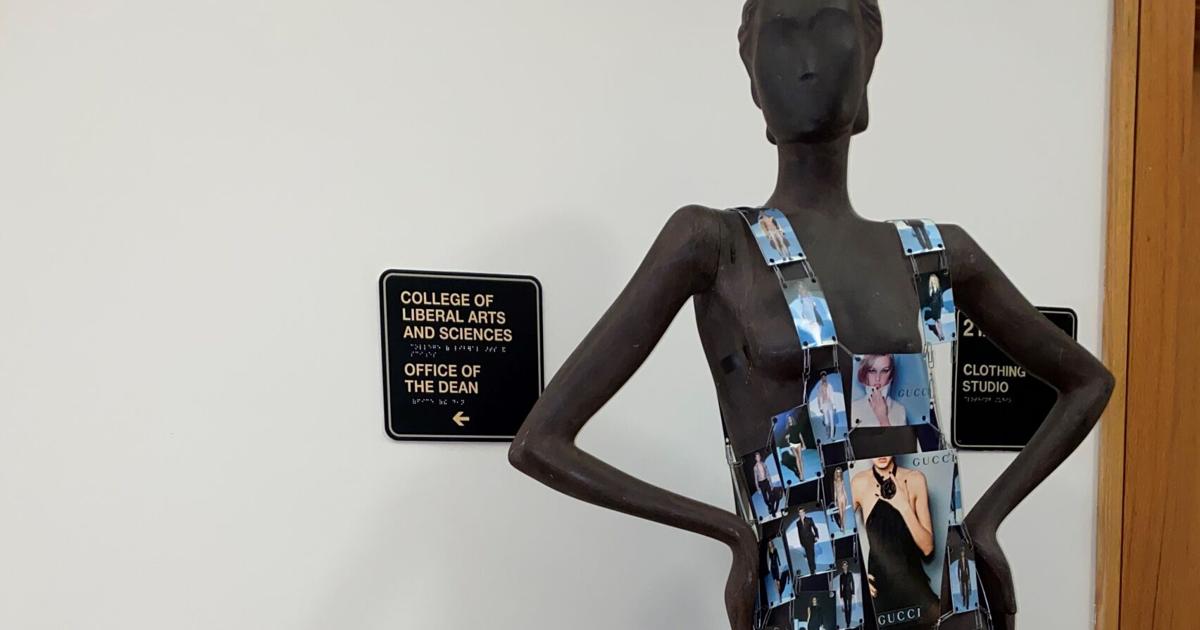 New class highlights fashion sustainability | Arts & Entertainment
The James Pearson Duffy Department of Art and Art History offered a new global issues course in its fashion design and merchandising program this semester on the fashion sustainability movement.
Monika Sinclair, fashion design and merchandising lecturer, teaches the course and said it focuses on ethics in the workplace, labor rights and manufacturing practices, fair trade, ethics in advertising and counterfeit products.
"Because of the visibility that there is today, social media particularly, customers, shoppers, the society as a whole has more of a voice, and there is transparency, I feel that the brands are listening to consumers," Sinclair said. "Essentially consumers are king, they have the buying power, and they are making these changes…as long as they (brands) drastically don't change the price point."
In the last quarter of the semester, students focused on sustainability and worked on a final project. 
Sinclair said some countries lack sustainable approaches due to overproduction and manufacturing agendas. 
"There are rivers in China that you can trend forecast what the color will be of the next season because you see the river is all red, or whatever color it is because they are just disposing those harmful chemicals through the communities that surround those factories," Sinclair said. "And that's not just a shame on manufacturing, but on the brand, who needs to make sure that they are meeting the social compliances."
Molly Broekman, a senior fashion design major and a student in the new global issues class, said there are many ways to enjoyably practice sustainability.
"It's hard to know if the brand is being honest in their sustainability efforts," Broekman said. "It's a shame that some brands see it just as a PR tactic…It takes a lot of resources to make fashion sustainable. Some brands just don't want to put the work in."
Aaron Bennett Smith, a senior fashion marketing and merchandising major and a student in the new global issues class, said he focuses his research for the class on elevating menswear by incorporating sustainability. He said menswear is often overlooked and overpriced.
"Nobody is actually taking time to create. Everyone just wants a fast dollar, to make a profit out of it…really having true fashion. There are not a lot of designers designing with passion and really having purpose of it," Smith said.
Sinclair said many fashion brands are looking ahead to building a relationship with Generation Z.
"A lot of members of this target demographic are about to graduate and get their first paycheck and decide where they will put their money towards and what brands they want to associate with," Sinclair said. "Big brands, luxury brands recognize this so they are tapping into this young demographic so that way they grow with them and there's more loyalty moving forward."
She said the best example would be Oscar De La Renta recently signing a contract with Billie Eilish to wear one of his garments to the Met Gala 2021. Eilish said she will only do it if the brand stops using fur. 
Broekman said she hopes conscious shopping, buying second-hand and planning purchases ahead will help train sustainable consumption habits.
"The best way is to wear what you already have. I know a lot of people maybe feel like 'I don't have anything to wear' but I suggest going through your whole wardrobe and kind of putting different outfits together," Broekman said. "Maybe pieces that you previously did not think (of) putting together. I think that's the highest way of sustainability, and after that, buy second-hand."
---
Xenya Burdo is a contributing writer for The South End. She can be reached at [email protected].
Cover photo by Xenya Burdo.