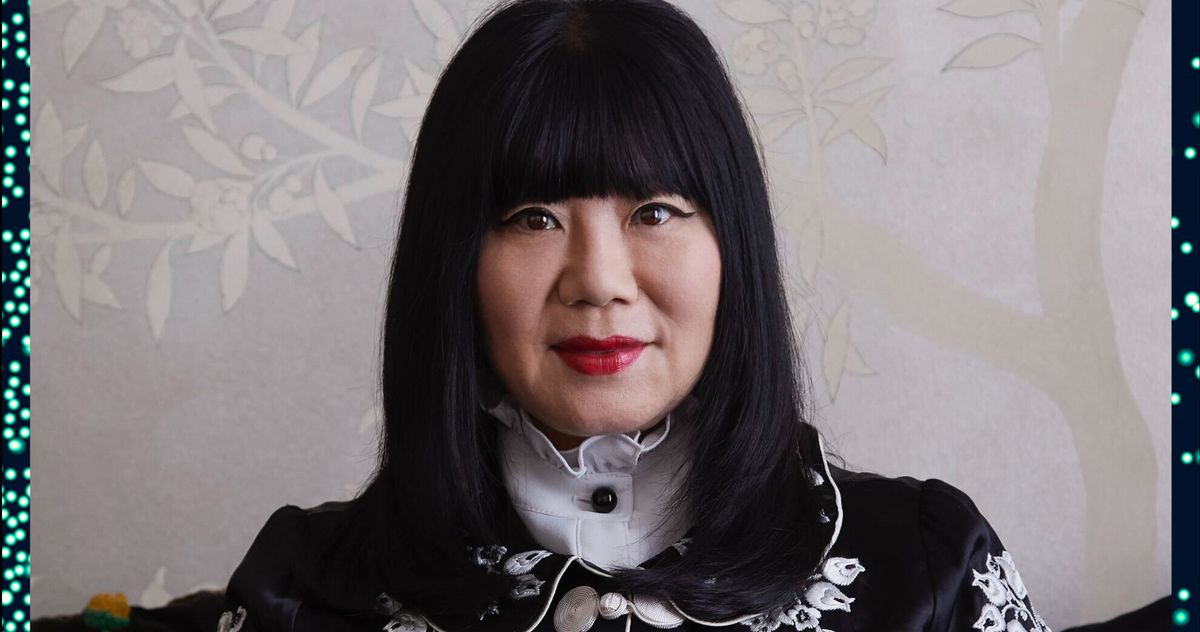 New York City Inspires Designer Anna Sui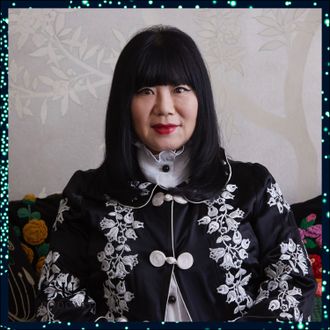 Photo-Illustration: The Cut; Photo: Miguel Flores-Vianna
Anna Sui has been at the heart of the New York fashion industry for 40 years. Beginning her career searching the Garment District for fabrics, Sui hustled around the city, looking to it for inspiration before launching her own ready-to-wear label in 1981. "I came to New York in the '70s, when it was burned-out. But it was the most exciting time of my life: coming to this new city, seeing this whole underground culture," Sui said.
Today, Sui's brand includes fashion, footwear, cosmetics, fragrances, eyewear, jewelry, accessories, home goods, and more. She has received the CFDA Lifetime Achievement Award and seen the industry evolve and change. But Sui says she still sees some of the things she loved about New York fashion when she first arrived happening now, like the energy on the Lower East Side. "There's a lot of excitement, and it reminds me very much of when I first started — that they're just so resourceful, figuring out how to get textiles and having somebody sew these small lots of clothes and gradually trying to grow their business." On the latest episode of the In Her Shoes podcast with the Cut editor-in-chief Lindsay Peoples, Sui discusses her long-standing career and her rich fashion knowledge and celebrates New York for all the inspiration it provides.
This transcript has been lightly edited for clarity.
Lindsay Peoples: Hi, Anna. Thank you again for doing this. I appreciate it.
Anna Sui: Of course. I'm so excited.
Lindsay: Let's go back to the early years. What designers or models did you idolize growing up, and what drove you to become a designer and move to New York and all of those things?
Anna: I came to New York when I was about 4, and I was the flower girl at my aunt and uncle's wedding. So when I got back to Michigan, I told my parents that when I grow up, I want to move to New York and become a fashion designer. It took me a lot of time to figure out what that meant and how to do that, and one of the things was fashion magazines. So I asked for a subscription to Vogue and then I had a babysitter that had Seventeen magazine. So many things, that even to this day, that resonate with me were from those early days of looking at fashion magazines. I was just in Florida at Fort Lauderdale, where the museum had my exhibition, "The World of Anna Sui," and I had a conversation with Barbara Hulanicki, who was the designer of Biba. When I was a kid, I saw Biba in Seventeen magazine, and they had six pages of their clothes, and you could buy the patterns; they were made by McCall's. So I got the patterns, I made the clothes, and I was so excited in my adult life to meet Biba and get to ask her all these questions about those patterns and all that came about.
But also, I saw an article in Life magazine about two young ladies who went to Parsons School of Design, and I thought, Okay, I have to go to Parsons because that's where designers go. In the article, they talked about how Elizabeth Taylor opened a boutique for them. So I thought, Okay. So I have to go to Parsons and then I'll be able to become a fashion designer. So I wrote to Parsons, got the registration catalogue, and kind of geared my whole education so that I would have the portfolio, the grade-point average, everything that I needed to get into Parsons.
Lindsay: What was it like coming of age during that time, seeing all the different styles and trends from that era? I feel like everything old comes back. What was it like during that time?
Anna: American fashion was very different then because it was very American and very accessible. So our local department store had the fashions that were in those magazines. It wasn't like you had to go to New York or to L.A. to find those designs; we had them in the department store in Detroit. Everything was available and affordable. We didn't have that other level of designer clothes from Europe — it was designer clothes that were made for the American market. So it was kind of a different thing. Everything was accessible.
When I came to New York and went to Parsons, I didn't finish because I overheard two young ladies talking about an available job, and I ran up there because I had read about this designer in Seventeen magazine and also in some other fashion magazines, and I got the job.
Back then, there were lots of jobs because the clothing was made here. All the clothing-makers were all in this area, the Garment Center. There were thousands of companies and thousands of jobs. But I was really lucky because I got hired as a designer — not an assistant designer, not as an assistant. She gave me my own design room, and I could create clothes for the four different divisions that the company had.
So it was a great, great introduction into the industry, and I just learned so much because she was a really tough boss too. Very demanding. But I think that was the best training I ever had.
Lindsay: What would you say you miss most about those times?
Anna: I think the fact that the fabric was made in the USA, that all the clothes were available to buy. There was a whole infrastructure of support between designers, design companies and buyers, and department stores. When I started my own collection, the way I started was I did a small collection of clothes, because I had some friends that — this is during the punk-rock time, and they did cool, punk-rock jewelry. They were doing what was called the Boutique Show, and they were selling at all these great stores all across the country. I said, "Oh, that sounds like so much fun. I want to do that too." And so they said, "Well, why don't you make a small collection and you could share the booth with us?," which is what I ended up doing.
But at the Boutique Show, I ended up getting orders from Macy's and Bloomingdale's, which were the two very fashion-forward stores at that time. Back then, they had fashion directors who were always looking for new young designers that were doing something different. They had a budget for them to have their own little area in the department, like right at the top of where the escalators land on the floor. They were called "swing shops" then, and they would do different themes. So the first theme was kind of New Wave, and I had done this very New Wave collection, and so that's how I ended up getting the New York Times ad, which got me fired from my regular job.
Lindsay: But it worked out okay.
Anna: Yeah. But of course it was scary at the time because with a $300 paycheck, you have to start a business. It's just kind of unheard of, but that's how I started my business.
Lindsay: What do you feel like was the biggest hurdle in starting your business? Did you feel like it was financial or just figuring out all of the parts?
Anna: It's always been about money. Because every penny that you make, you have to put right back into the business, and as your business grows, you need more capital. So I ended up doing a lot of freelance work. I freelanced in Italy for seven years, jumping on the plane every two weeks and going to Italy to work at other companies to help finance my collection. But I think, again, one of the great things that happened out of doing all the freelance in Italy, not only did I learn the textile market there, but it also gave me the courage to work internationally anywhere — because I didn't speak Italian, and during those years, toward the end of the '90s, I started getting pursued by all the Japanese brands.
Lindsay: In the '90s, you famously turned to grunge for inspiration. You were freelancing for all these companies. How were you able to balance all of that? Did you feel like you had personally and creatively come into your own?
Anna: I've never felt that. So that's not a phrase that I use.
Lindsay: Yeah.
Anna: It probably wasn't even until we did our exhibition that we even looked back at the accomplishment. When you're working on a collection, you're also working on the production of the previous collection and you're thinking about plans for the following collection. So you're never really stopped in one place, thinking, like, Oh, that was great. You're just constantly running.
Lindsay: A lot of your work, you talked about using a lot of different materials, mixing a lot of different things. Now the sustainability conversation in fashion is really popular, and in that sense, you were ahead of the times and finding different materials and sourcing. What first drew you to using different textiles and finding different ways to source materials?
Anna: Well, in the very beginning, when I started my own company, that was all deadstock, but we didn't call it that. It was just what was available. There used to be some fabric stores on the Lower East Side, and I would go and find fabrics and make sure that they had 20 yards or 50 yards and then we would sell that and then I'd find more. It's kind of very similar to how a lot of new designers are working, but it was just being resourceful because I couldn't afford to do the fabric minimums that the larger companies were requiring.
Then, as my business grew, I started going back to some of those larger companies, and the trick was to get to meet the owner, and usually the owner took a shine to me because they saw how hard I was working, how interested I was in fabric development, and then they would always do me a favor and extend credit for me. But it took a lot of schmoozing. You had to meet the right people and get to show them how earnest you were about working with them and developing things with them.
Lindsay: I was going to ask you — do you have a favorite show from the '90s or the past couple of decades yourself, or someone else's, that always inspires you, that you like to look back at?
Anna: That's a big question. Of course. I think my favorite show is my first show because that seemed to be an impossible dream. I never dreamt that I could compete on a world level, on a global level, have these famous fashion models, and all of that happened.
My friend Steven Meisel helped me a lot. I knew a lot of the models socially, but I had never worked with them. When he kind of pushed me into doing my first show in 1991, Linda and Naomi helped me get all the other models. Steven introduced me to François Nars, who did the makeup, and Garren, who did the hair.
To this day, I still work with Garren. Midstream, I switched from François to Pat McGrath, and I've worked with her for the last 20 years. I never dreamt that back then, but it just kind of, again, organically happened.
Lindsay: Since you are a tried-and-true New Yorker, I wanted your opinion on just the sense of — obviously, this has been such a place for being a hub of style. Do you feel like when people say New York is very different after the pandemic, or that New York is dead, what do you feel like the city still has to offer? And I think specifically younger designers, because so much in manufacturing and being a designer here in New York has changed.
Anna: Don't forget I came to New York in the '70s, when it was bombed-out, burned-out. The economy was horrible. There was a garbage strike. But it was the most exciting time of my life: coming to this new city, seeing this whole underground culture.
I think that there's a similar thing going on now where, in the area on the Lower East Side, Dimes Square area, there are all those new boutiques. All these new designers are doing pop-ups down there or selling to some of the stores down there, like Café Forgot or designers like Emily Bode. There's a lot of excitement, and it reminds me very much of when I first started — that they're just so resourceful, figuring out how to get textiles and having somebody sew these small lots of clothes and gradually trying to grow their business.
Lindsay: How did you keep your passion for dressing and wanting to get dressed during pandemic times? Did you wear sweatpants?
Anna: No. I love getting dressed up. I come to the office every day with a dress and makeup and jewelry and boots. I'm dressed like I'm on the runway every day.
Lindsay: I love that.
Anna: The most casual I get is maybe I'll wear a pair of sneakers with my outfit, but that's only because it's cool-looking, not because I wear sneakers. I'm just much more formal, I guess. In fact, during the pandemic, I thought, I don't have anything to wear. I don't have sweatpants. I would see all these women in my neighborhood walking around in tie-dye — like tie-dye sweatpants and sweatshirts — and I'd think, No, I can't do it. I just can't do it. So, no, I never did that.
Lindsay: So what are you excited to see now that things are getting back to more of a "normal" show schedule?
Anna: I remember the first time I went out to dinner in the spring last year, when things started easing up and people started going out again. It was outdoor dining, and I remember being at one of my favorite restaurants, Frenchette, and I thought I was going to get whiplash because I kept looking at what everybody was wearing.
There were so many girls dressed, so many great dresses, and there was fashion going on. It was so exciting to see them again, and you couldn't wait to see what shoes they were wearing, what kind of jewelry. That's the fun of getting dressed up. It's like a secret language, a secret vocabulary where you're expressing yourself.
Lindsay: I wanted to also talk about when you say you're sticking to your guns — I think, also, how have you been able to trust your vision over all these years? Because I think that especially here in New York, I feel like there are so many different kinds of inspiration. How do you trust your vision? How do you trust and say, This is what I'm going after. This is what I'm going to do, after all this time and knowing, whether you got a good review, bad review, whether sales were good or bad, that you were still going to stick to what you wanted to do?
Anna: I can't help myself. It's just how it comes out. Even when I'm trying to do minimalist or tailored, it comes out like Anna Sui. I don't know what happens. It's just like I intentionally try to do something.
Lindsay: I'm surprised you've ever even tried to do minimalist. That doesn't even seem like something you would want to do.
Anna: Look at some of my collections. You'll see. It's there. There's one that people post all the time. I think it's, like, spring '95. It's all the supermodels in these very little shiny dresses. That's all they're wearing, are that dress and a pair of shoes. There are no accessories on top. There's Kate Moss. There's Shalom. There's Amber. They're all wearing these shiny dresses that halter and cut out, very much like what's going on right now.
Lindsay: So how do you find fresh inspiration since you've been doing this for so long? After 40 years, do you still feel like you naturally have the hunger and you just get up and you're like, I have all these ideas?
Anna: I love clothes. The first thing I do when I wake up is I look at all the shopping websites — what's new on Matches, what's new on Moda Operandi. I love clothes. I can't wait to see the new fashion shows. That's, again, the next thing I look at, is what new things are on Vogue Runway, what's the latest show.
I love shopping, and I love fabric. So when I see the fabric, I can almost see the clothes. So I'm fortunate enough to be able to create a lot of my own fabrics and prints and things, but that wasn't always the case. I'd have to find it and then I'd have to envision what it was going to be, but now I can kind of create it.
But I still really enjoy shopping and looking and discovering new things, and just one thing always leads to another. Same with the research. I love learning about new things, and I love learning about them and then talking about them or showing them off, and that's what, to me, is what my creation is.
Lindsay: I think you can tell in your work, and I can feel that joy and optimism and that sense of curiosity around things. So that's amazing that you've been able to sustain that.