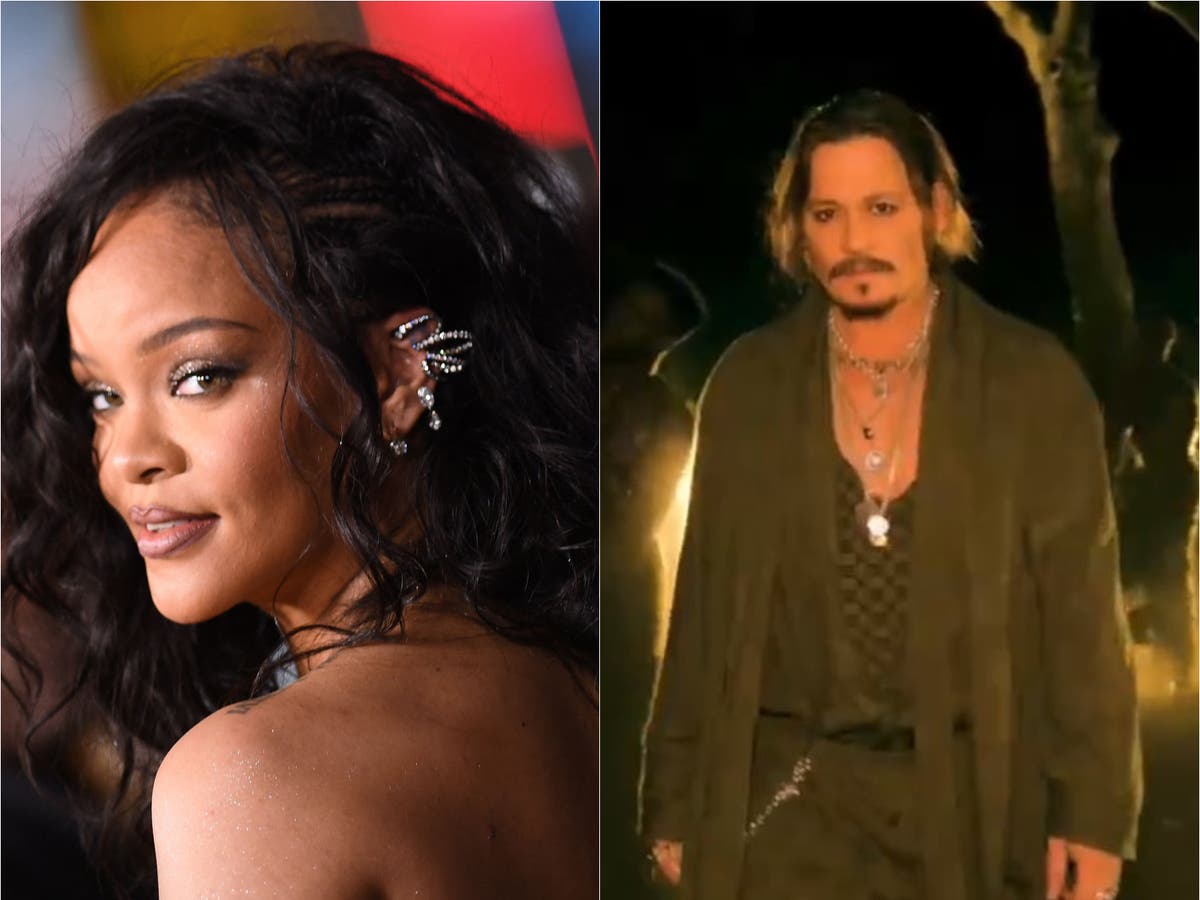 Rihanna Savage x Fenty – latest: Fans say Johnny Depp and Rihanna are 'over' amid controversial appearance in fashion show
Johnny Depp To Make Guest Appearance in Savage X Fenty Show
Rihanna's highly-anticipated Savage x Fenty Vol 4 show has finally landed, but it was already making headlines ahead of its release due to the presence of a controversial figure.
The singer's fashion show, which aired on Amazon Prime Video on Wednesday (9 November), included a star-studded cast of models, musicians, and celebrities modelling pieces from her lingerie brand.
Rihanna, 34, described the fourth installment of her Savage x Fenty show as a "fashion exhibition," featuring "new bodies, new silhouettes, new personalities, new characters, new energies" showcased on the runway.
The most-talked about moment of the event was undoubtedly Johnny Depp's one-minute appearance. The actor was seen emerging from a dark, woodland landscape while Outkast's 2000 single, "So Fresh, So Clean", played in the background.
Depp sported his signature look for the feature, wearing multiple necklaces, silk Savage pyjamas, and a short robe, worn open at the front.
The controversial appearance comes after Depp's high-profile legal battle with ex-wife Amber Heard over a 2018 op-ed written by the Aquaman star. The case concluded earlier this year when a jury ruled that Heard had defamed Depp in the op-ed. Heard was ordered to pay Depp US$10m (£8m) in compensatory damages and $5m (£4m) in punitive damages.
After news of Depp's cameo was confirmed last week, many critics called for a boycott of the lingerie brand and of Rihanna's cosmetic company, Fenty Beauty.
Former brand ambassadors like Olly Alexander have now vowed to ditch Savage x Fenty, while social media users have expressed their own disappointment in the fashion show's casting.