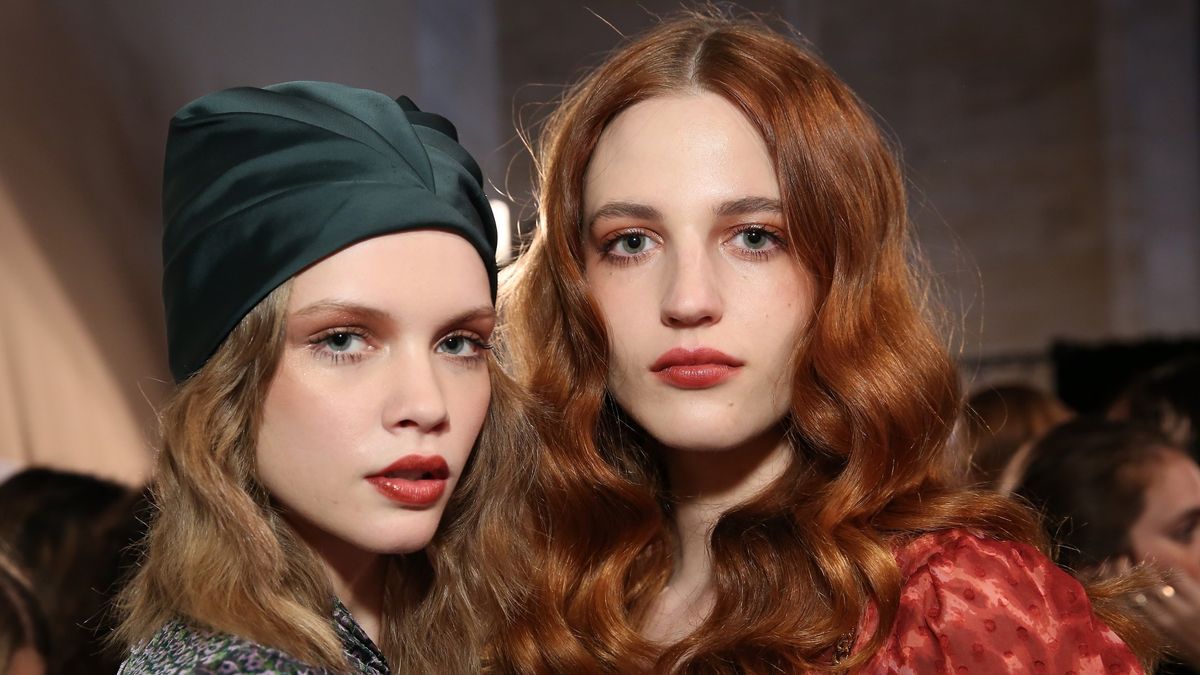 The 15 Best Hair Perfumes and Hair Fragrances in 2022
Hear me out: Hair perfume is the most valued player in my routine. I'm the queen of day two dirty hair and despise the crunchy grit that comes along with dry shampoo. But a little spray of one of the best hair perfumes on the marker gets me smelling (and feeling) fresh in five seconds flat. 
Don't get me wrong, I love my body fragrances just the same—but they're reserved for my wrists and neck. Unlike the traditional formulas, hair mists are made with a lower alcohol content, so they don't irritate my scalp or dry out my strands. I'll either spray the mist directly onto my hair, or coat my brush in the scent before styling. Regardless of the method, the end result is the same: delicious-smelling hair.  
Given that a hair perfume has been my secret weapon for faking freshly washed hair for years, it shouldn't come as a surprise that I've accumulated quite the extensive collection. From my all-time favorite, the Maison Francis Kurkdjian Baccarat Rouge 540 Hair Mist, to my newest obsession, the Balmain Hair Perfume, and all the citrus, fruity, and floral scents in between, I'm sharing the best hair perfumes of all time, for your shopping pleasure, ahead.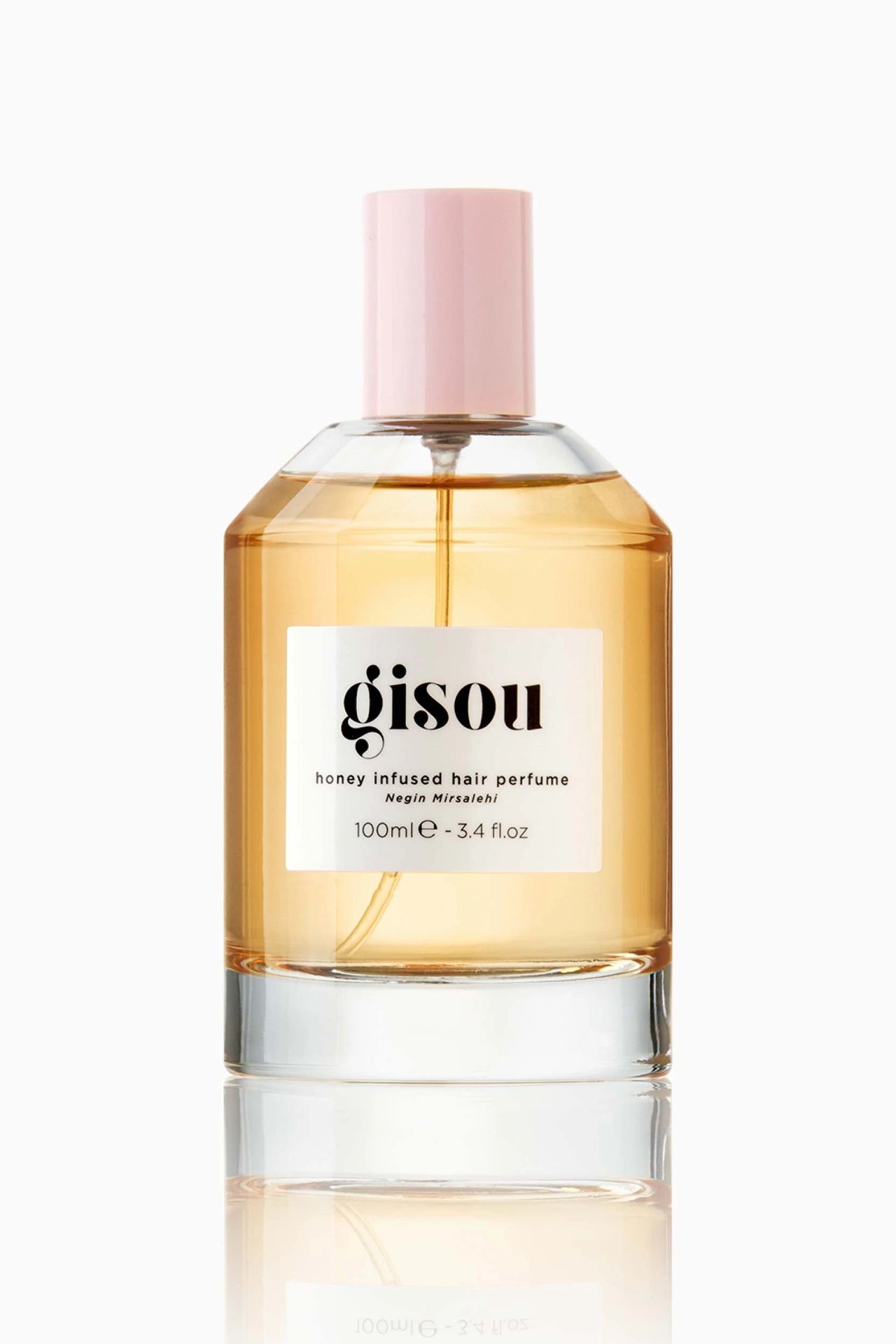 Gisou Honey Infused Hair Perfume
From the sweet, honey-meets-floral scent to the amazing formula, this hair perfume is a must-have. With the brand's proprietary Misralehi Honey as the star ingredient, it provides added shine and moisture with just a few spritzes. It's my personal go-to for a beach day, as it's great for taming frizz.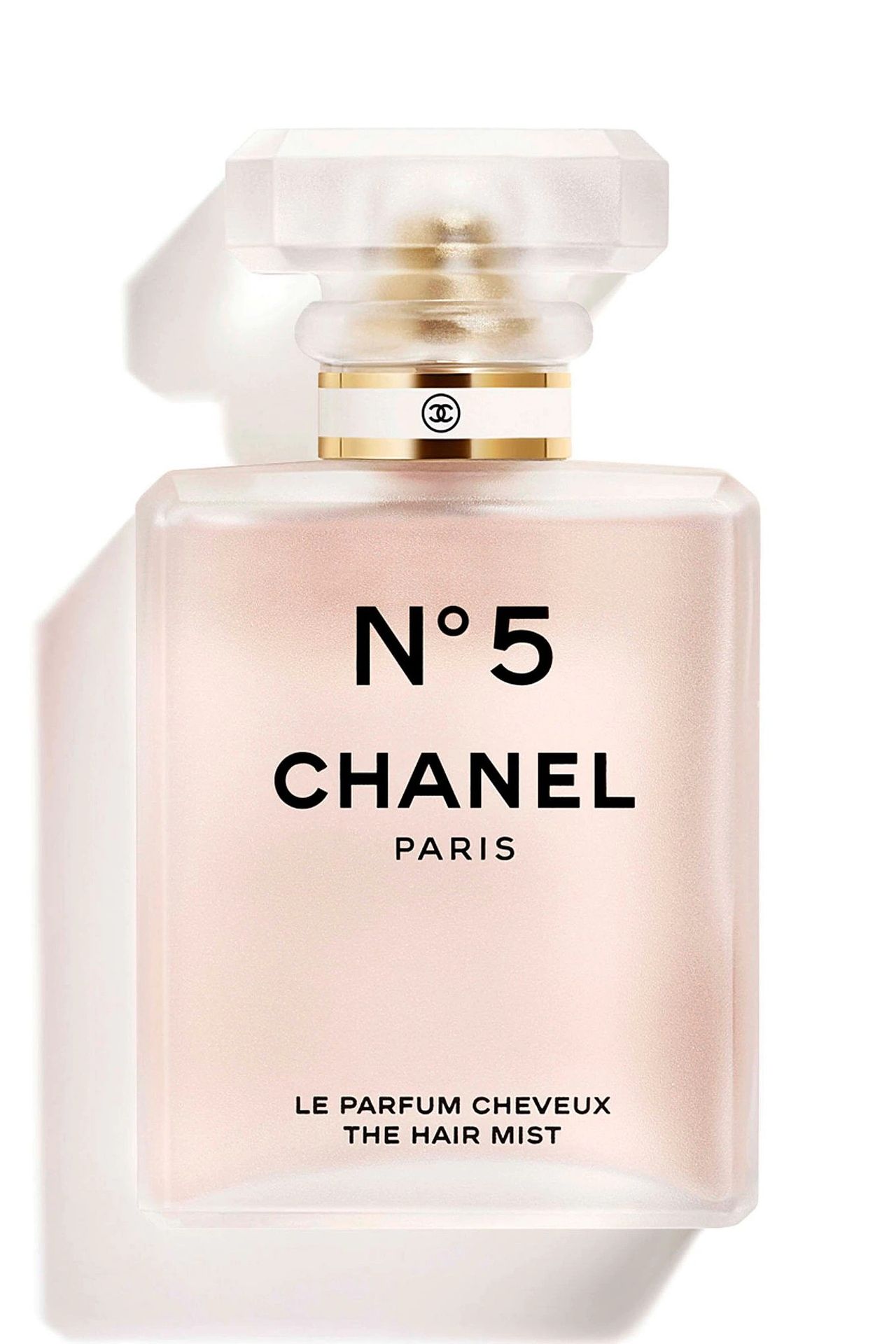 Chanel N°5 The Hair Mist
With the iconic jasmine and rose scent made famous by the OG perfume, this is the perfect add-on for Chanel N°5 devotees or for anyone who wants to see if the famed fragrance is a fit for them. The feminine, floral scent speaks for itself—and the hair perfume's price tag can't be beat.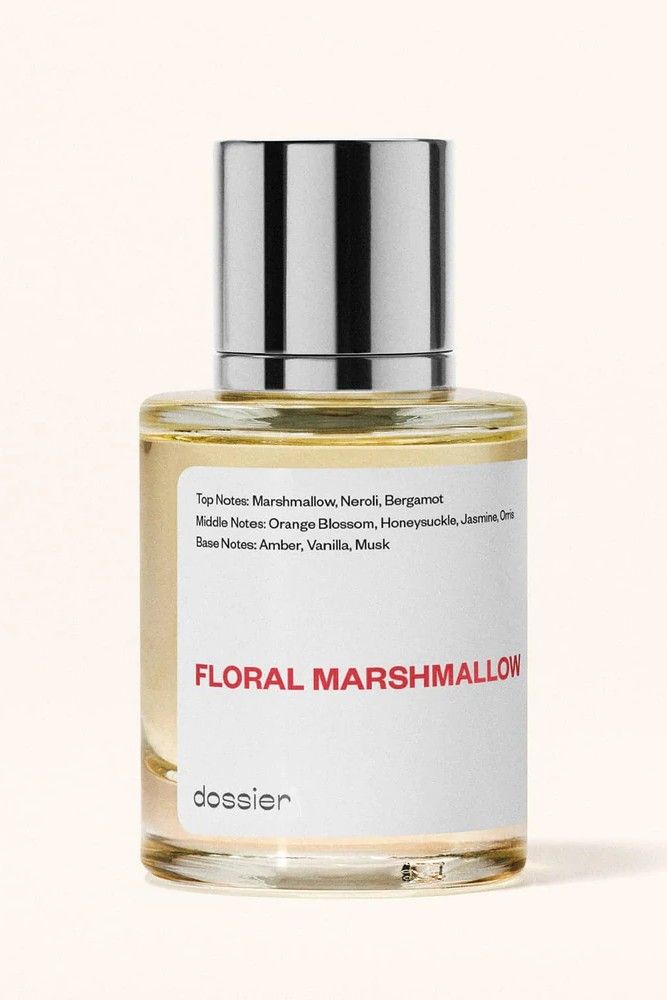 Dossier Floral Marshmallow
This scent is slightly sweet and a bit musky, but still manages to deliver an ever-so-subtle hint of florals. It's one of my favorites for year-round use.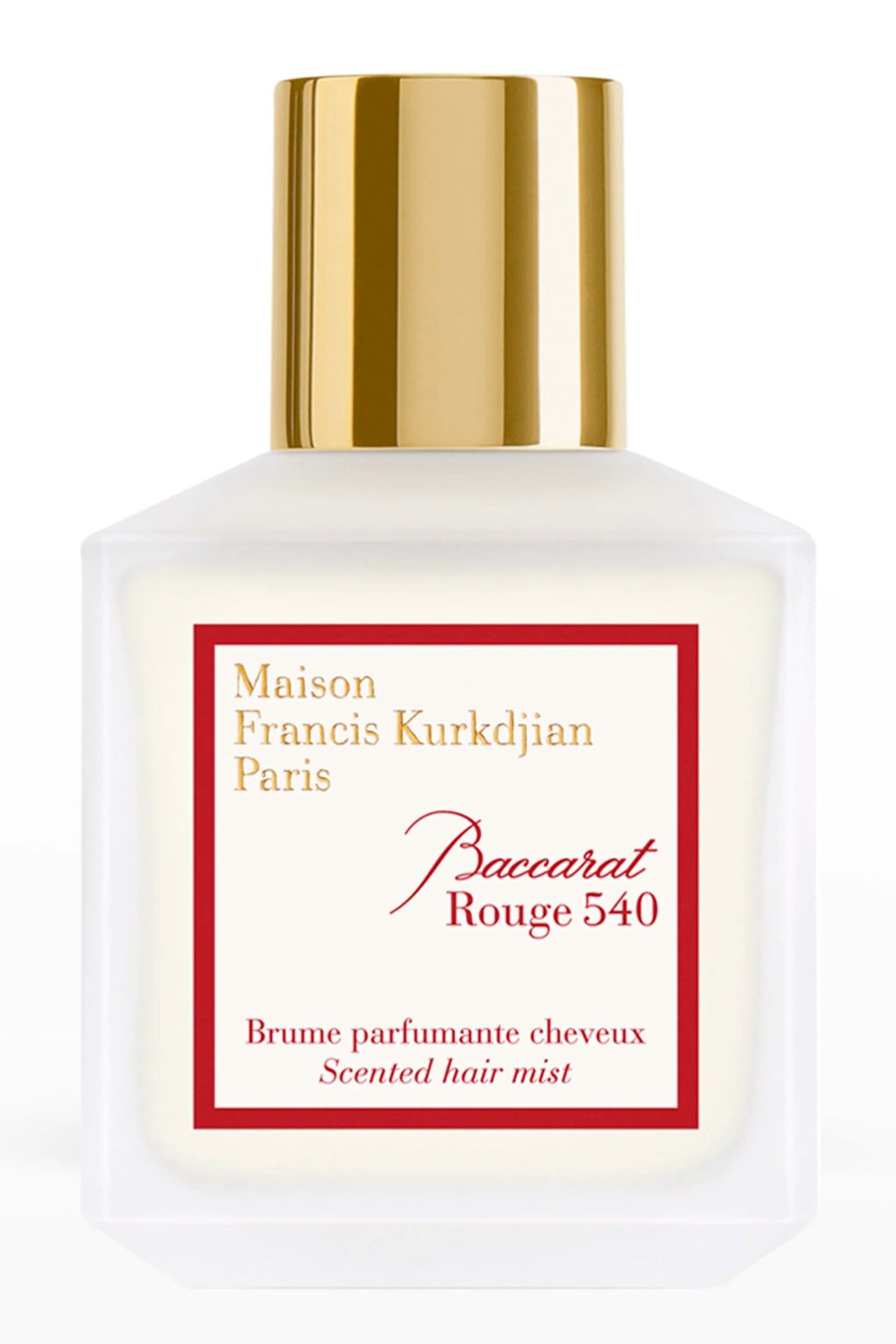 Maison Francis Kurkdijan Baccarat Rouge 540 Scented Hair Mist
There's nothing quite like the smell of the Baccarat Eau de Parfum, but with a price point of $325, it's a definite investment. This mist on the other hand is a fraction of the price and delivers the same, fresh scent. The alcohol-free formula also adds a glimmer of shine to the hair—it's a win, win.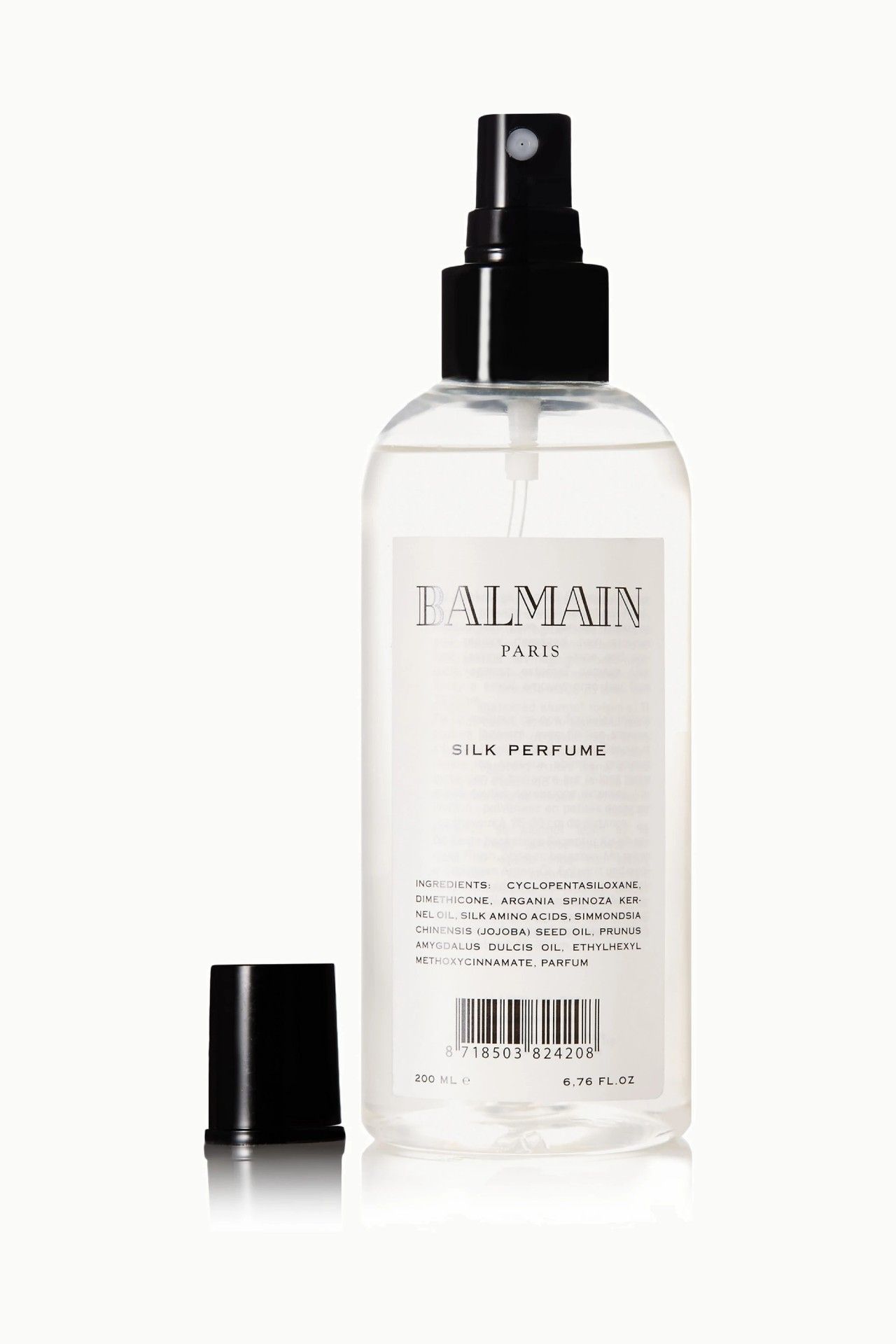 Balmain Paris Hair Perfume
This luxe product does double duty: it smells great and helps with hair health. The summery scent, which has notes of raspberry, orange blossom, and vanilla, has been formulated with silk protein and Argan elixir to nourish and repair damaged hair.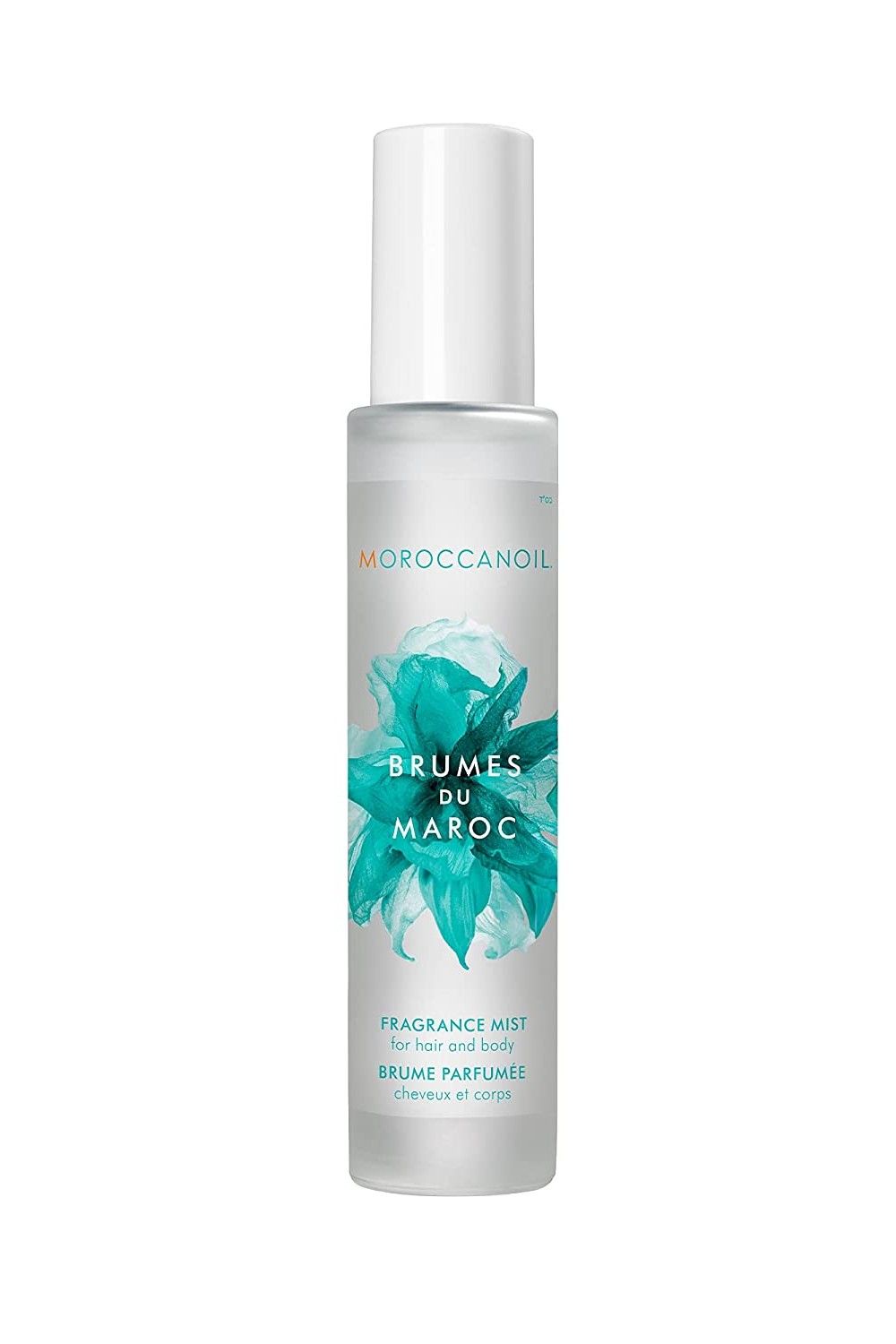 MoroccanOil Hair & Body Fragrance Mist
If you're obsessed with the brand's signature scent and love to lather on their body oil, you're going to be head-over-heels for their hair perfume. It delivers the unmistakable smell via a super-fine mist that can be applied on repeat throughout the day. That said, it can be a bit strong if you spray too much, so I recommend misting from a few feet away.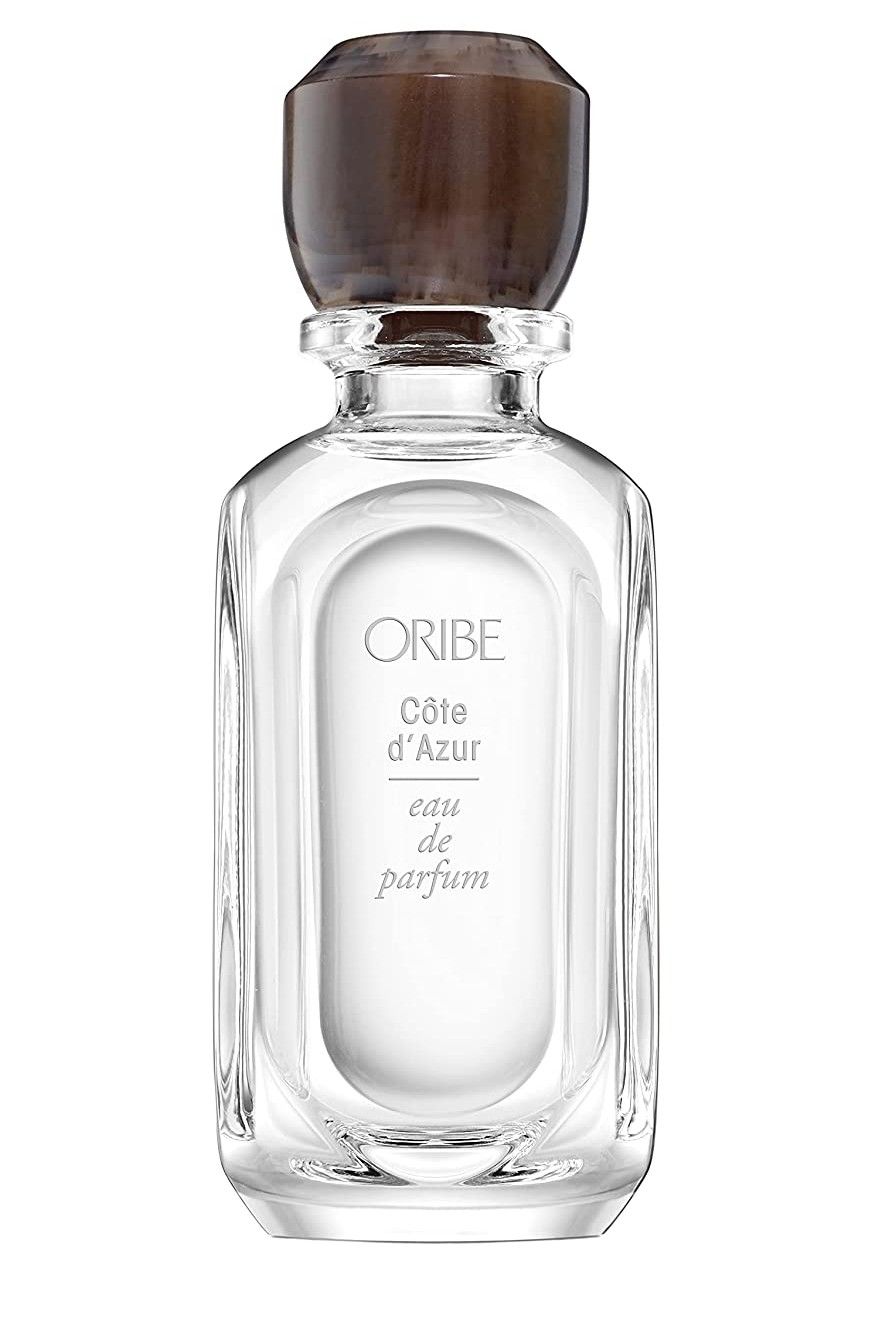 Oribe Côte d'Azur Eau de Parfum
For a scent that leans musky and warm with a hint of citrus, this gender-neutral hair and body mist is the way to go. Fresh lemon and Sicilian orange keep the fragrance airy, while sandalwood and vetiver offer the perfect, grounding contrast. As a huge fan of the brand's shampoos and conditioners, incorporating this scent into my hair perfume repertoire is a no-brainer.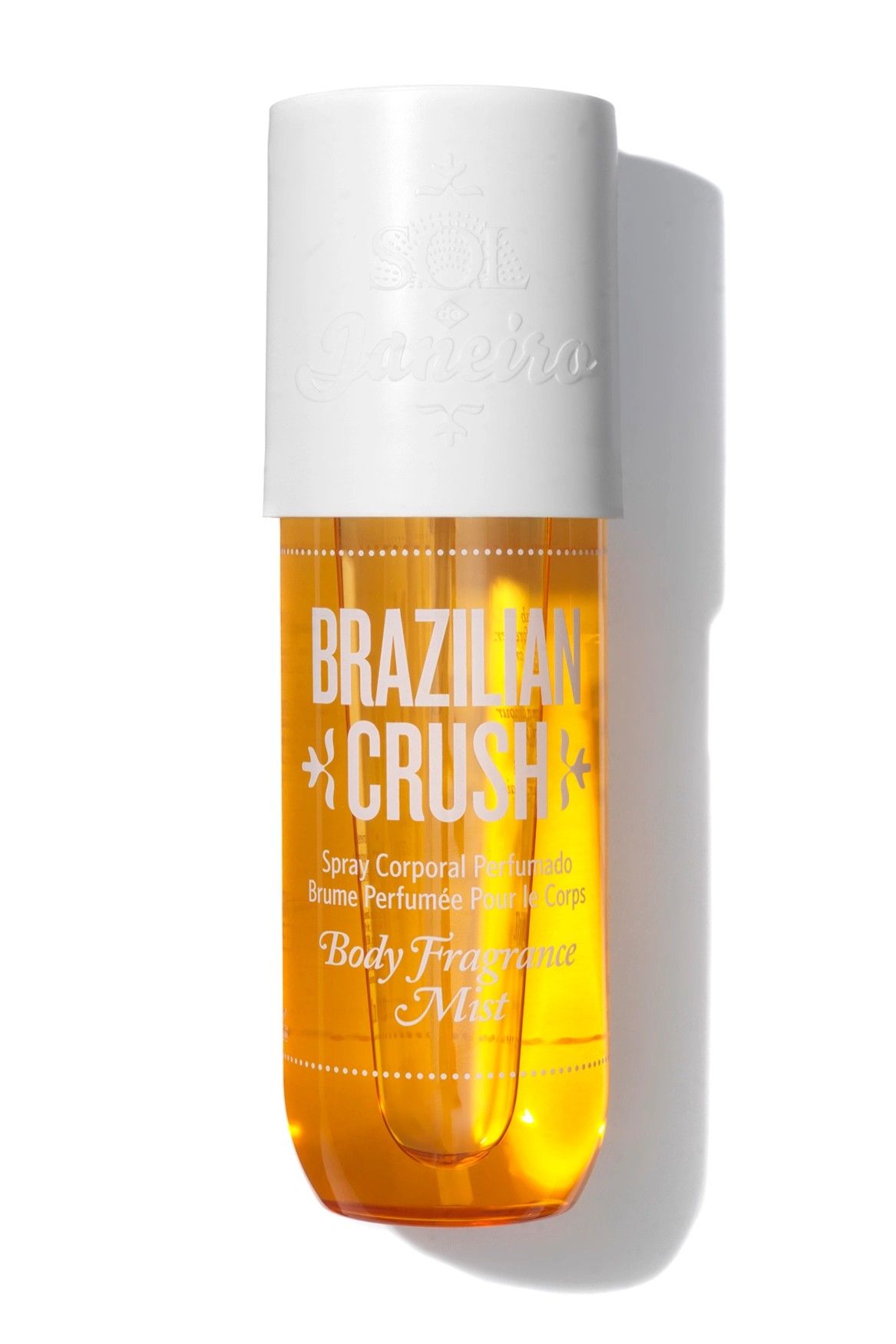 Sol de Janeiro Brazilian Crush Cheirosa '62 Bum Bum Hair & Body Fragrance Mist
Think dessert, but in fragrance form. With a flavor profile consisting of pistachio, salted caramel, and vanilla, this do-it-all perfume is equal parts warm, sweet, and spicy. It's intoxicating in the best way possible, but be warned: a little goes a long way. 
Byredo Gypsy Water Hair Perfume
If an intense perfume simply isn't for you, allow me to introduce you to this Byredo holy grail. Lighter and more diffused than the Gypsy Water Eau de Parfum, this hair perfume gives just a little extra something-something without being overpowering. It's woody notes of pine needle and bergamot are contrasted by fresh citrus and amber, resulting in a genderless scent that you should scoop up, ASAP.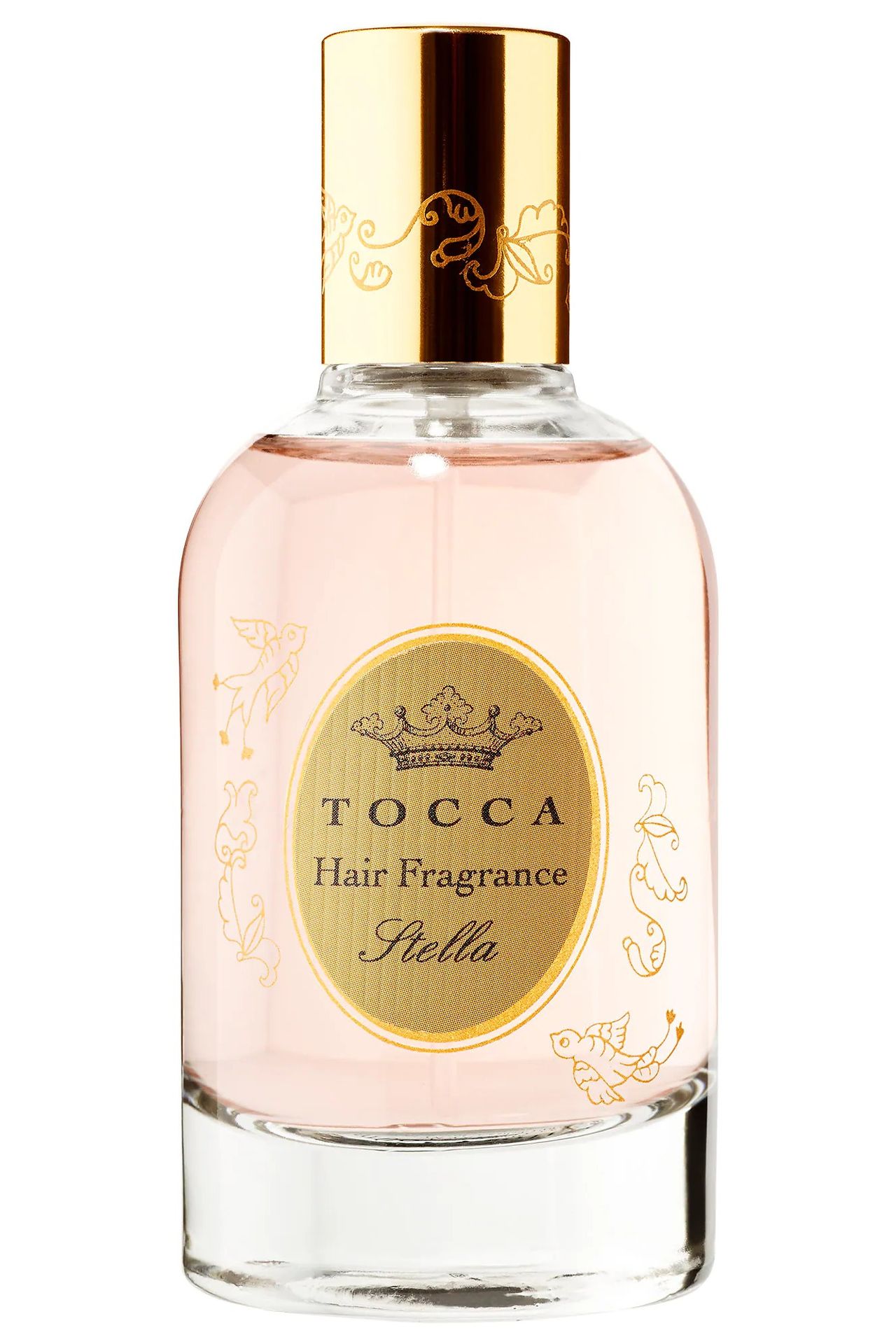 Tocca Stella Hair Fragrance
An amazing spring and summer scent, this blend of blood orange, lilies, and sandalwood delivers a soft, feminine smell to the hair. But, it's the lingering citrus scent that's my personal favorite. The best part? The mist is formulated with moisturizing oils that give the hair a subtle shine.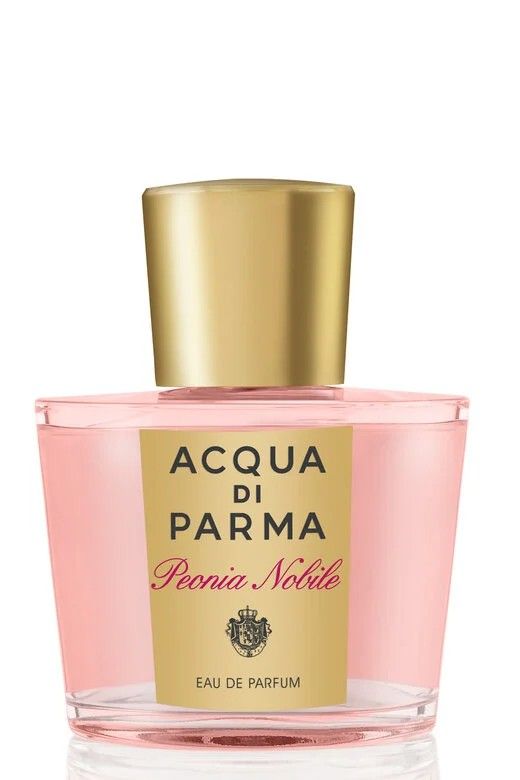 Acqua di Parma Peonia Mobile Hair Mist
This floral fragrance instantly transports me to a summer state of mind. From the sweet-smelling peonies to the musky hint of patchouli, a few sprays of this strong scent is enough for me to ditch my normal perfume altogether.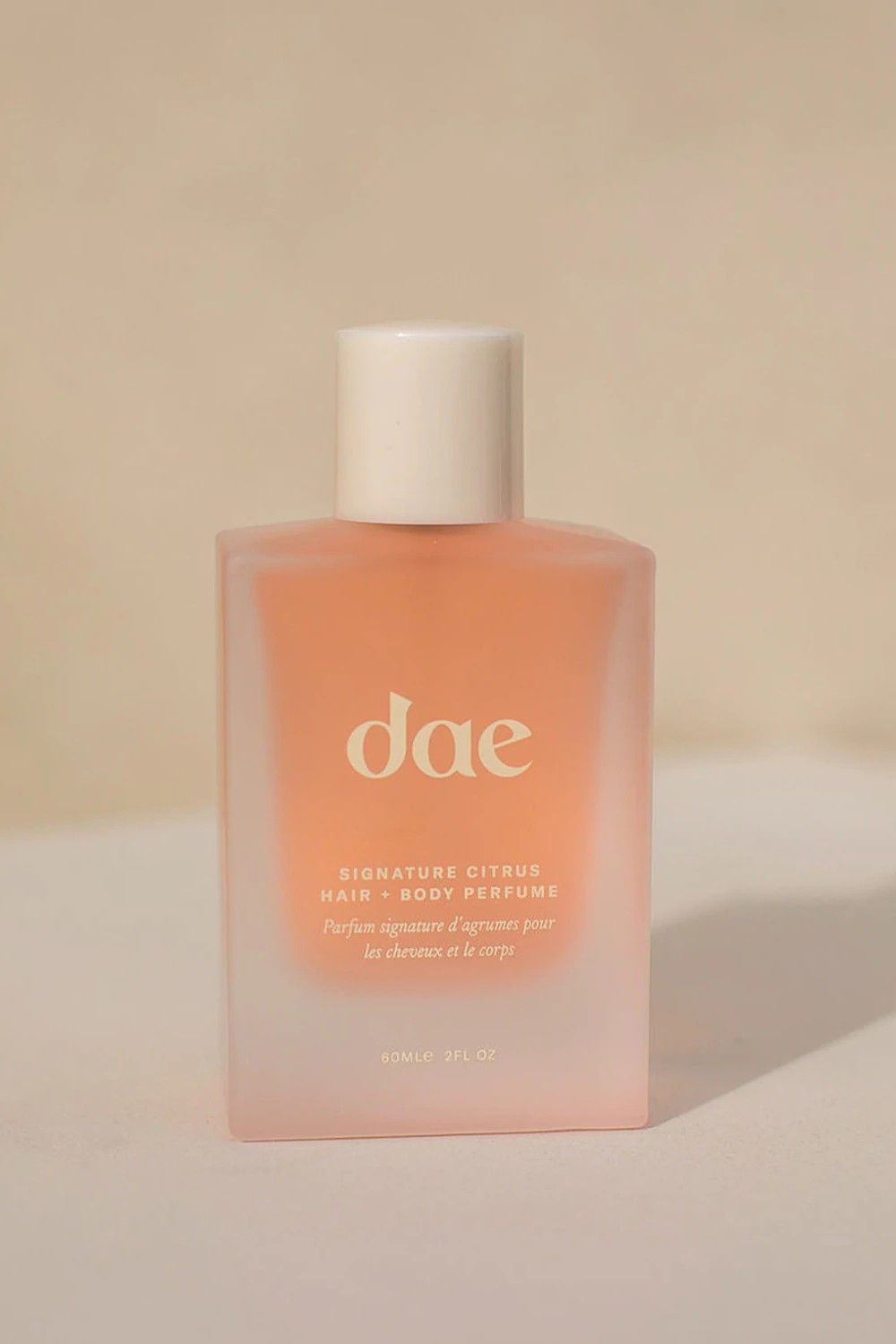 Dae Signature Citrus Hair and Body Mist
One of my all-time favorite formulas is this unique, citrus mixture. With a perfect balance of fresh orange blossom and sweet vanilla, it's the ultimate, refreshing scent for warmer weather. I like to spritz this product all over and toss it in my bag for easy re-application throughout the day. And when I inevitably finish the bottle, it goes straight into the recycling bin.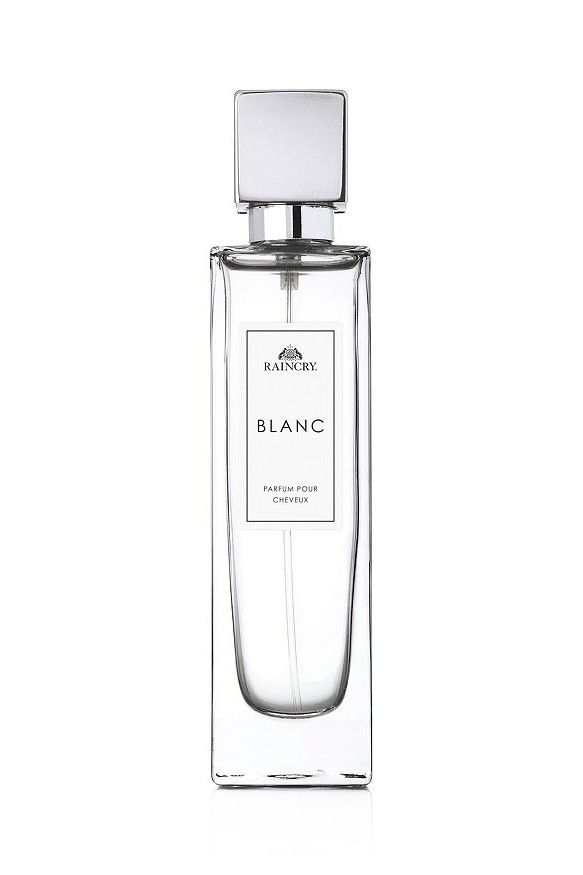 RAINCRY Blanc Advanced Hair Mist
This option is just as much about the haircare as it is the sweet smell. Formulated with amino acids and vitamin B5, RAINCRY's hair perfume, which has a floral profile with hints of apple, is designed to enhance hydration. Unlike other fragrances, it can be misted on the hair when wet and dry.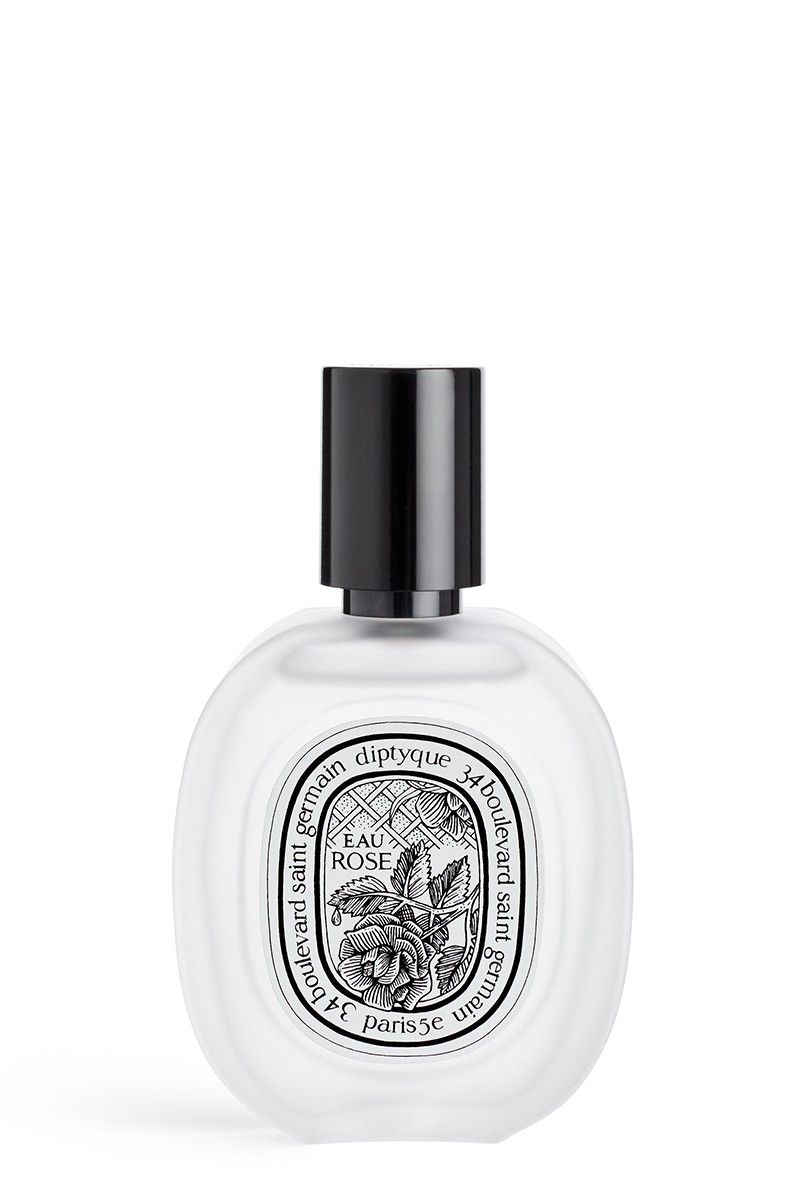 Diptyque Eau Rose Hair Mist
If you love the brand's candles, just wait until you get a hold of this rose-scented hair perfume. To amp up the smell of this fine mist and boost absorption, I suggest rinsing your hair with cold water before stepping out of the shower.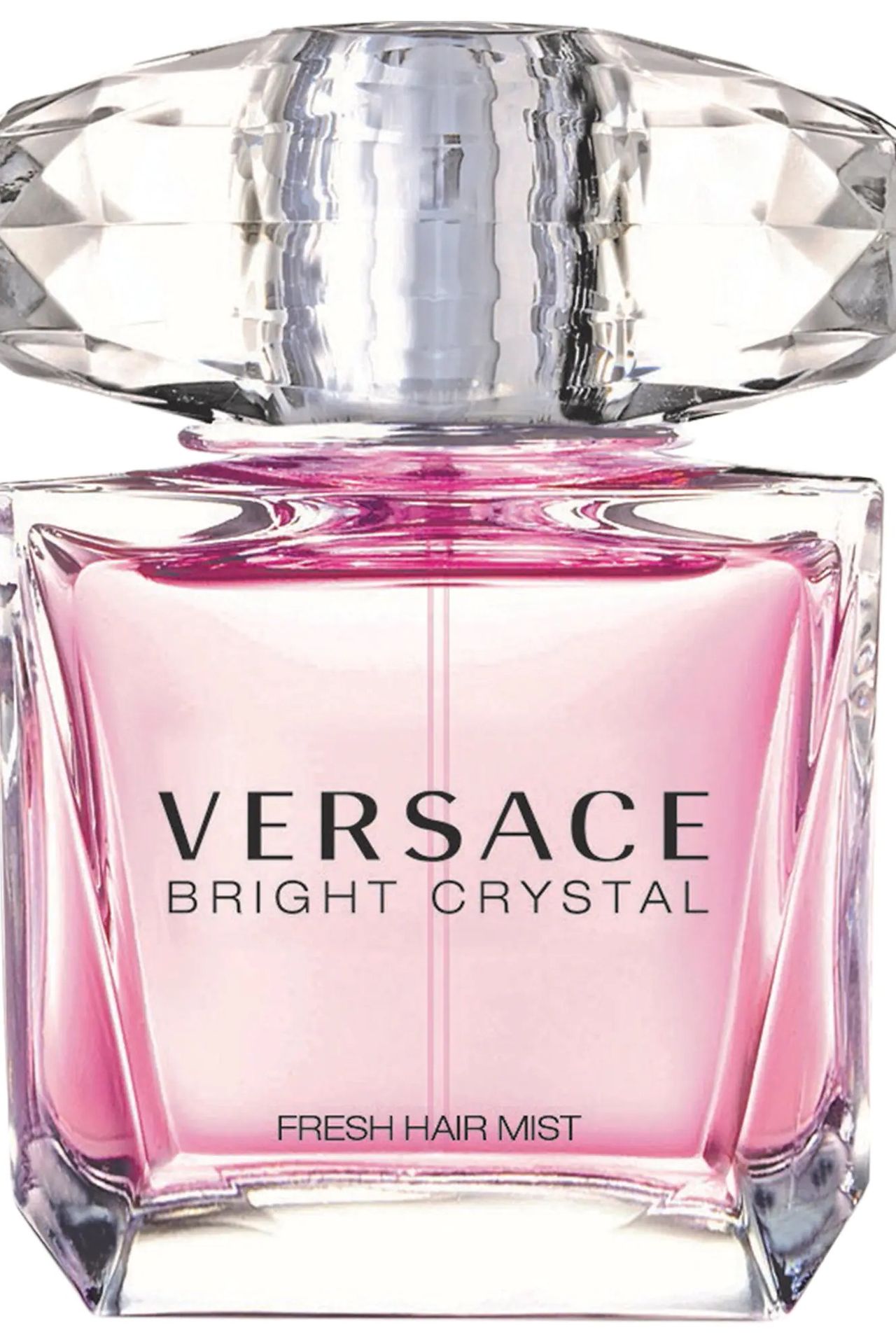 Versace Bright Crystal Hair Mist
Coming in at half the price of the brand's traditional Eau de Toilette, this fresh-smelling hair mist rounds out my fragrance wardrobe. With notes of peony, lemon, and musk, it provides a floral layer that leaves a trail wherever I walk.