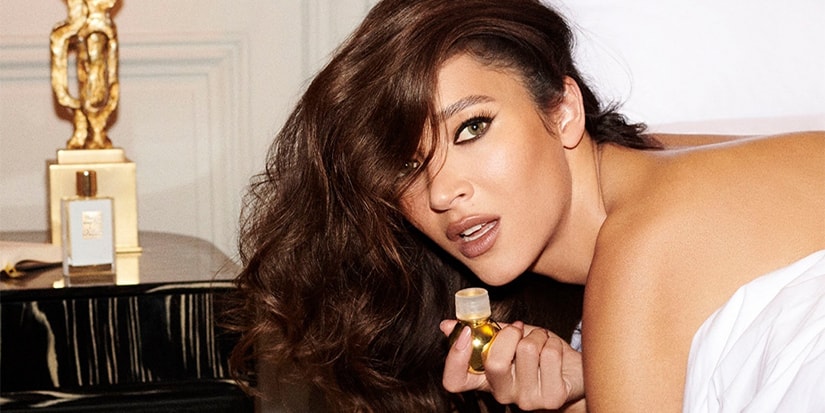 The Best Fragrances For Every Romantic Mood
I am convinced that from December to February, Cupid draws his bow with electric bolts — ready to captivate lovers with sensual scents ahead of Valentine's Day. As a romantic, I believe the fragrance you wear sets the tone for how, when and where you fall in love.
While sultry lovers gravitate towards earthy, woody and ouds to ooze out the ultimate sex appeal, one may believe they need a bit of vanilla mixed with spice. Then there is the ultimate rose lover (like myself) who's smitten with perfumes from Dior Beauty, Jo Malone, Byredo, Maison Francis Kurkdjian and more. Either way, an alluring fragrance is the finishing touch to acing your overall beauty look. Hunting down your signature perfume that promotes your sexy side is much like seeking a partner — a compatible fit may seem elusive, but there's something out there for everyone.
For those looking for a confidence boost or to entice a current or potential boo, there's no shortage of fragrances waiting to win either one's heart. Keep reading on for all of the fiercely beautiful fragrances designed to fit any mood.
Seductive scents:
Trudon "Mortel Noir" Eaux de Parfum
"Mortel Noir" suggests an erotic olfactory experience. With the strength of black pepper notes from Madagascar blended with incense from Somalia, myrrh and benzoin, your lover will be bound to you. (At least through V-day.)
Tom Ford "Electric Cherry" Eau de Parfum
Tom Ford Beauty's "Cherry Smoke" is an experience of smoked Maraschino cherries in your favorite cocktail. The smoked wood accord that sits subtly atop the notes tantalizes the senses with blazing vibrancy.
Whimsical notes:
Abel "Pink Iris" Eau de Parfum
Abel's "Pink Iris" scent will transport you to languid summer afternoons with your lover. Think morning sunrises, ocean water and pink salt in the sands of time. These things will come to mind when you spray the perfume on your body.
Kilian Paris "Can't Stop Loving You" Eau de Parfum
"Can't Stop Loving You" is the meek sister of Rihanna's favorite scent, "Love, Don't Be Shy." The composition of "love" is there in the warm sultry notes and heady florals. The scent is perfect for all seasons and very on-brand to transition from a day-to-night fragrance.
Dior Beauty "Rouge Trafalgar" Eau de Parfum
"Rouge Trafalgar" can easily become one of your favorite perfumes. The scent is like an inviting bowl of berries and cream. The patchouli adds muted spice to elevate it from the ordinary. Upon the first spray, it opens super fresh, full of berries, strawberry, black currant and raspberry and dries down creamy and spicy.
Romantic Roses:
Le Labo "Rose 31" Eau de Parfum
This incredible unisex rose scent from Le Labo is simply stunning. The soft aroma puts a small scented bubble around the wearer. The woodsiness of it throws just enough for others to enjoy but not overwhelm.
Diptyque "Eau Rose" Eau de Parfum
This rose is fabulous in every note. The opening is in the mind of a fresh, dewy rose, but the fruit aroma of litchi makes it juicy. Spicy and warm notes arise during the dry down, making it even stronger and more alluring. Your lover will be won over as you carry the scent of a graceful, sophisticated flower.