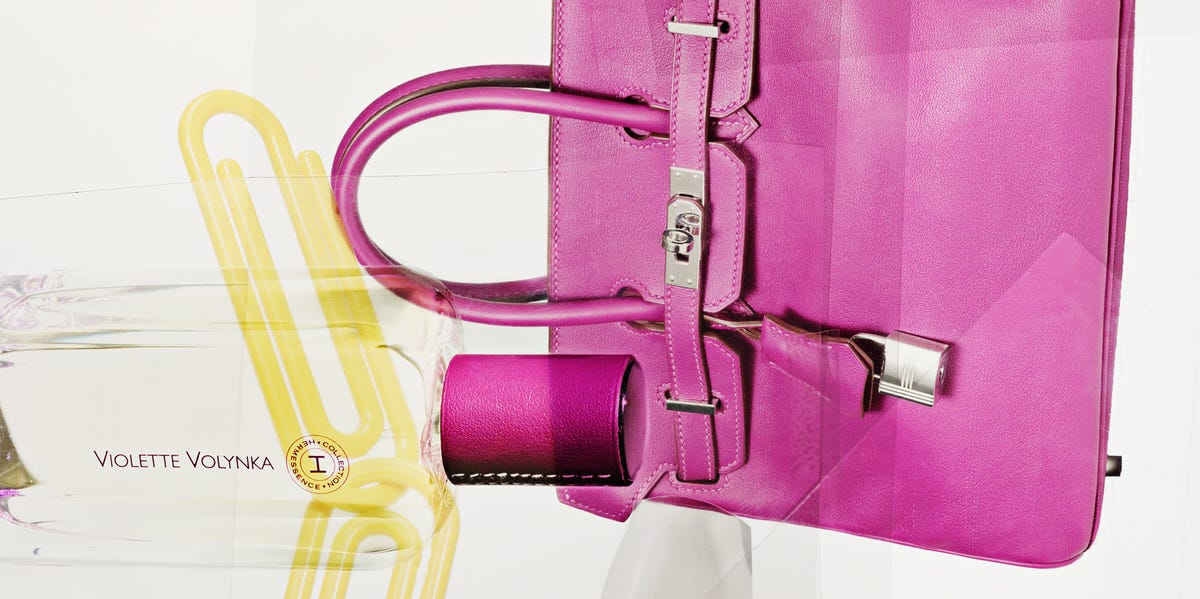 The Best Leather Perfumes to Wear Now
There's something ineffably tantalizing about the scent of leather. The warm, velvety smell of a new handbag's untouched interior; the grassy, chestnutty aroma of an old book binding; the horsey tang of a weathered saddle. Leather has an umami-like olfactive deliciousness, but it also offers up a whiff of… What is that? Sex? Danger? Money?
Although distilling the smell of actual leather is possible—Louis Vuitton perfumer Jacques Cavallier-Belletrud achieved it, pairing a bespoke leather infusion with raspberry and osmanthus in the masterful Mille Feux—virtually all leather notes in perfumery are created from other ingredients. Resins gathered from styrax and labdanum shrubs, birch and juniper tar, essential oils of cassia and everlasting flower, not to mention an alphabet soup of synthetic molecules, can all be used to create a sort of trompe-nez effect, conjuring the impression of leather without using the material itself. But what is perhaps most interesting is why we want to smell this way at all.
Leather and perfumery are historically enmeshed. The modern art of fine fragrance creation has its origin in the medieval tannery trade, when precious essential oils and plant extracts were used to hide, as it were, the scent of hide. Leathers smelled different depending on their origin: Russian leather was distinctive due to the use of birch tar as weatherproofing. Spanish leather, or peau d'Espagne, was redolent of the Mediterranean woods and orange blossoms in which the skins were soaked. Grasse, now known as the French capital of perfumery, began as a tannery town; its famous fields of rose and jasmine owe their existence to a demand for scented leather sparked by French queen (and OG influencer) Catherine de Medici, who arrived at court in 1533 beatifically waving perfumed gloves beneath her ­Italian-born nostrils. But by 1781, when King George III commissioned James Creed to concoct a spritz based on the scent of his favorite gloves, the tables had turned. Rather than leather scented with perfume, here—in the form of Royal English Leather, which effectively launched House of Creed—was a perfume scented with leather.
More From Town & Country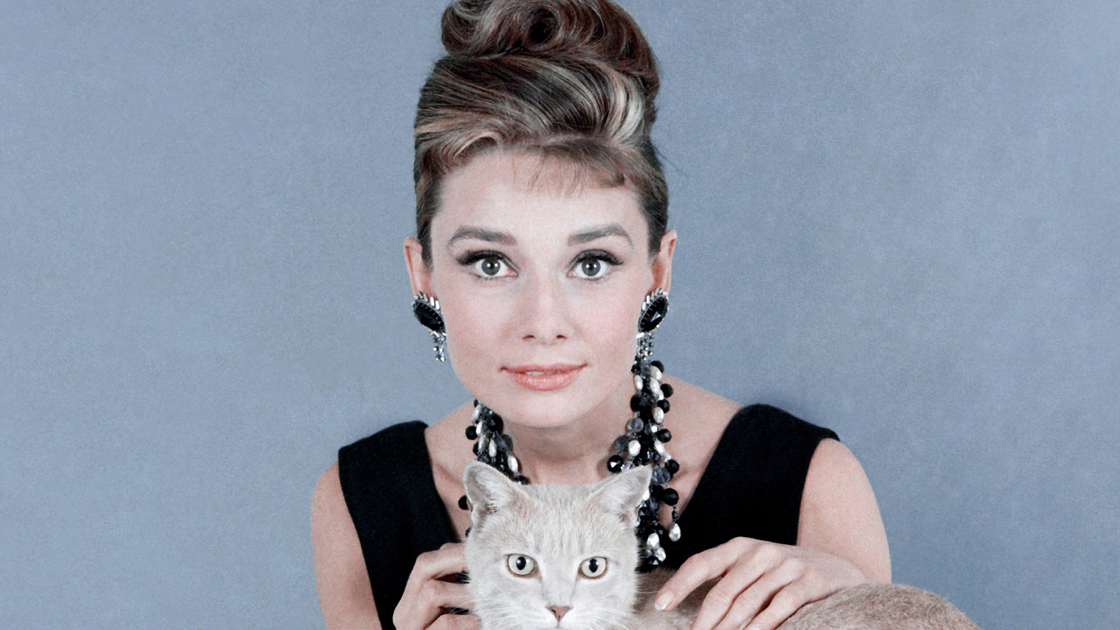 Fast-forward to the flappers of the 1920s, driving hell for leather in flashy motorcars. What fragrances do you think they wore? Bold, rebellious ones that smelled of smooth banquettes and gentlemen's clubs, kicked off in 1919 by Caron's Tabac Blond (an intense swirl of leather, carnation, musk, and smoke that paired perfectly with a cigarette holder and a glass of champagne), which was followed in 1927 by Chanel's now-iconic Cuir de Russie, which drew inspiration from the birch tar–treated leather boots worn by Grand Duke Dmitri Pavlovich, Mademoiselle's Russian lover. These scents paved the way for later ­leather-led blockbusters such as Robert Piguet's downright punk rock Bandit, in 1944, and Estée Lauder's dirty-but-suave Aramis, which defined a whole category of men's scents in the '60s and '70s. And now, thanks in part to the rise of niche perfumery and a general willingness to experiment with weirder, darker, more unexpected notes, leather's sultry sillage is in the air again.
"Leather feels luxurious, but it also feels naughty," says Carlos Huber, founder of Arquiste, a perfume house that meticulously re­creates olfactory environments (think Louis XIV's court or the hull of a 1600s spice route galleon) with the imaginative flourish of historical fiction. "There's a kind of staunch, Old World hunting aspect to it, but also a rock 'n' roll aspect." Leather notes can be smoky, velvety, rubbery, warm, earthy, or floral; they can be very dressed-up and refined, but they can be provocatively carnal, with their suggestion of skin on skin. "I think we have an attraction to leather scents because they speak to our animal side," says Hermès perfumer Christine Nagel. "These notes are instinctively human. They give us a feeling of belonging." They are also freeing—and not just in a walk-on-the-wild-side way. "For a long time, woody notes have been typical for men's fragrances and caramel and sweet notes have been used for women's scents, and I think people are getting tired of that," Nagel says. "Perfumes that are very distinct are more appreciated and sought after. And leather notes can be very individual."
One of leather's most revelatory qualities is its ability to shape-shift, to convey bodily, musky sensuality one moment and an almost patrician reserve the next. "Leather is sensual because it adds depth and animality," says Editions de Parfums founder Frédéric Malle, "but it's also quite classy. It adds a certain amount of masculinity, and in French perfumery and French fashion, masculinity is a way of being elegant. Think of an Yves Saint Laurent tuxedo: Our way of being smart is often to use men's aesthetic vocabulary." In Malle's best-selling Rose & Cuir, the resurrection of a long-lost leather molecule that had been most memorably used by avant-garde perfumer Germaine Cellier in Bandit was the key to making the geranium-­forward composition sing. "A perfume should seem as if it's coming out of you," Malle says. "And one of the hardest things in perfumery is to create a connection between the smell part—the pretty illusion part—and the person who wears it. Leather is an ideal way of doing that, because our skin—this may sound weird—is sort of living leather."
As in-house perfumer at Hermès, Nagel has certainly touched (and sniffed) a handbag or two. She uses leather notes in perfume not only to honor the luxury house's equestrian heritage but to give her fragrances an almost tactile quality. "Leather is meant to be caressed, scratched, touched," she says. "You place your finger on leather and you leave an imprint that disappears. There is something very pleasing about that. I like to present not only the scents but also the textures in my perfumes." Her newest creation, Violette Volynka, was born when an artisan came to her office with a handbag fashioned from Volynka, an ultradurable leather tanned using oak and birch bark. "The texture was fascinating," Nagel says. "It was like touching a wrinkled hand or face, but also incredibly strong and tough. I was stunned. I thought, How could anyone dominate this to make it into a beautiful bag?" She decided that, just as the leather­worker had tamed the material with his stitching, she would take Volynka's scent and render it shapely and soft, a trick she accomplished by pairing it with violet. "It was a surprising partner," she says, "but because violet is so light, airy, and discreet, it balances out the leather."
Leather harmonizes well with flowers, but here's the thing: Like an ink-black calfskin jacket, it can go with virtually anything. Hence indie perfume house D.S. & Durga's ingenious solution for kicking virtually any fragrance up a notch: an "enhancer" called Leatherize. "My idea was to create something that you could spray on and basically turn any perfume into a leather," says co-founder and perfumer David Seth Moltz. And while the scent of pure leather can be tricky, fear not—this does not skew barnyard. "I went for a modern, transparent leather that has some gravitas in the animal department but also has that clean, butterscotchy smell of expensive leather gloves," Moltz says. Leatherize can be worn alone—it delivers a smooth, quietly elegant smokiness when spritzed on bare skin—but the real revelation is its endless versatility as a playmate for other perfumes.
"Leather is like frankincense—it always smells cool, no matter what," he says. "You might have a fragrance that you like, but it can be a little cloying, or maybe you have a rosy fragrance that's a little too mom. Leatherize will give a dark, cool edge to it." That, he says, is the ultimate secret to the note's enduring appeal: "If you add leather to anything, you just inherently make it more badass."
This story appears in the March 2023 issue of Town & Country. SUBSCRIBE NOW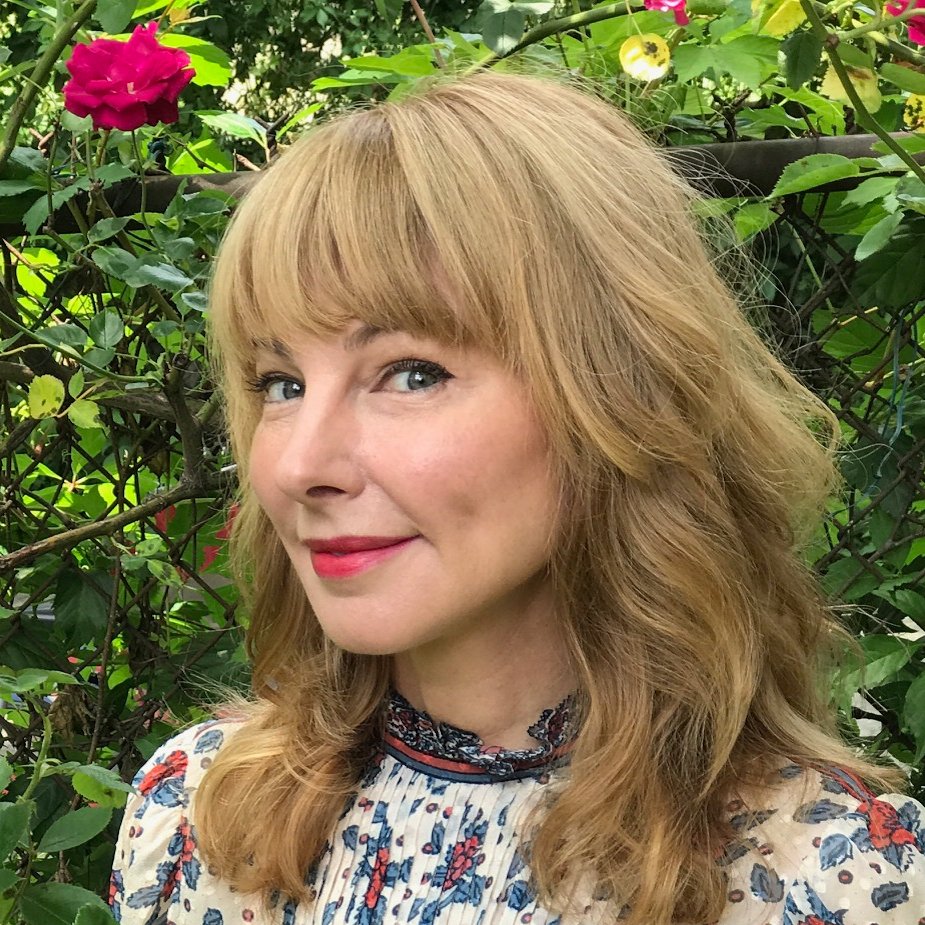 Beauty Director
April Long writes about beauty, wellness, and luxury skincare for Town & Country.