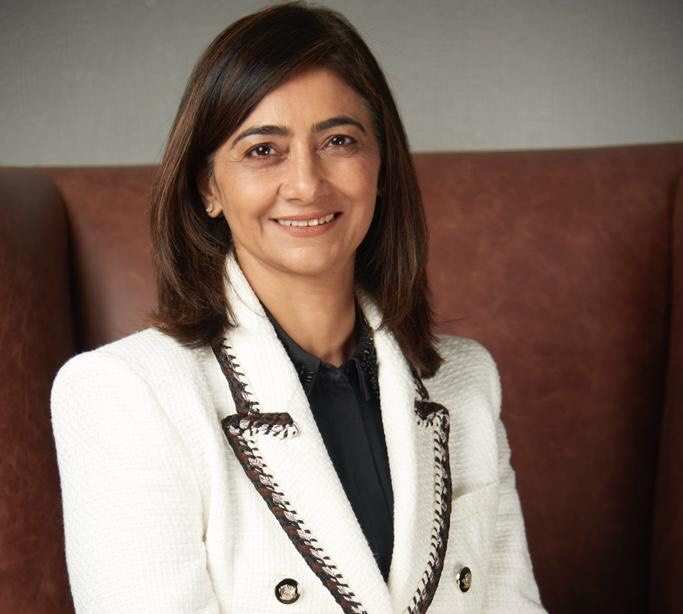 The massive growth potential of the e-commerce footwear industry
The demand for high-quality footwear in the current international trade environment has outpaced predictions made by industry experts ten years ago. The increased purchasing power in tier-II and tier-III cities has contributed to this skyrocketing demand, which has allowed brands with a global reputation to not only enter these untapped markets but also to build a strong e-infrastructure as opposed to the typical retail outlets with constrained sales opportunities to drive revenue and secure enormous profits.
The online footwear market has grown significantly over the past several years as e-commerce serves as a link between premium footwear businesses and potential end users in cities with limited infrastructure for retail setup. The global e-commerce footwear market was estimated to be worth US$98.5 billion in 2021 alone. With an astounding CAGR of 7.25%, it is predicted to reach a staggering US$ 184.93 billion by 2030.
Social media's involvement in the urbanization of Indian consumers and the process of globalization has led to an enormous rise, and e-commerce is proving to be a crucial link in the total supply chain. In terms of footwear production, India ranks second only to China, and given the keen interest of international players, this number may increase in the next few years. To put things in perspective, the Indian e-commerce market as a whole is expected to surpass US$200 billion by 2026. The footwear industry will play a significant role in this achievement, with a share currently projected at US$9.7 billion for 2022. These indicators shed light on how much both major and small players rely on reaching out to potential consumers via online channels.
Speaking about consumption trends, North America, Asia, and Oceania are all experiencing a rapid expansion of conscious consumerism, which has dominated not only Europe but also North America. Vegan leather is becoming more and more popular, which has helped create a niche market for sustainable goods. These firms are well-liked by Gen-Z buyers because they reduce their carbon footprint and use ethical manufacturing and distribution methods for shoes and other fashion items.
Similar to how the Athleisure product area has grown, fitness-conscious consumers have contributed to its mainstream entry this year, recording 7% y-o-y growth in previous financial years. Running shoes, sports shoes, aerobic shoes, and trekking shoes make up the majority of the athletic footwear market in India, where fitness has become a preoccupation in Tier I and II cities.
Major online retailers like Amazon and Walmart are enticing Indian suppliers and owners of local shoe brands to join the cross-border e-commerce movement. Amazon's creative ideas regarding virtual try-on will only increase sales by enticing more buyers to click the Call-to-Action button. While Europe continues to be the largest market for e-commerce footwear, the greatest prospects are in nations like Brazil, South Africa, and India. With the help of omnichannel marketing methods, private labels can now sell their goods not only online but also on social media, where influencers are forming massive alliances to reach millions of followers and entice them to buy with alluring discounts.
Gen-Z consumers have continued what Millennials started, and the success of platforms like Instagram, TikTok, and others has made it easier for marketers to reach the correct demographics with their advertising.
The Make in India goal of the Indian government has named the footwear industry as a priority sector. The digital transformation of several industries has further elevated the e-commerce footwear market to the status of a profitable sector with enormous potential. Foreign investment opportunities have only been made possible by international brands' interest in entering the Indian footwear market. The desire to emulate the voguish western ways has fueled the growth of fashion apparel and accessories, especially stylish and comfortable footwear, which is becoming an integral part of this wave of change in the psyche of the 600 million+ middle-class consumers in India ready to be enamoured by the next-big-thing in fashion. This desire is thanks to the numerous online social media platforms and influencer channels.
END OF ARTICLE
You don't apologise, Mr Annamalai, instead let's play Animal Farm

On the highway to ignominy: India's implosion in T20 tournaments will continue unless team management admits some deep problems

Let's be clear on quotas: EWS, like OBC, is about caste, not class. We should stop pretending reservations are about the poor

Don't just move on: Morbi's tragedy is a symptom of weak urban local bodies. Strengthen these, fix accountability

What justice?: Acquittals by higher courts of several death-row convicts speak very poorly of the legal, police system

AAP's bitter revdi? By championing freebies, Kejriwal may have eased BJP's path to a comfortable win in Gujarat

More judges please: Till collegium's there GoI must clear names fast

Doklam, Galwan … The threat across LAC hasn't diminished one bit. India's China policy must not soften

Russia's dangerous game: Moscow's nuclear sabre-rattling confronts the West with tough choices

Making the generals sweat: Imran, politically stronger after the assassination attempt, has created more space for civilians in Pakistan