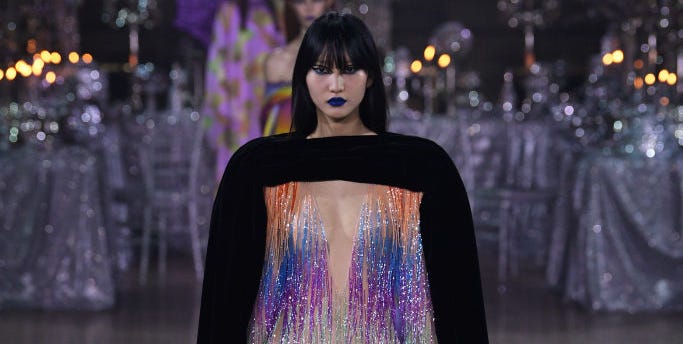 What You Missed at New York Fashion Week 2023
There ya have it, folks. New York Fashion Week—the time where fashion enthusiasts gather from around the world to catch some pretty iconic shows—and put their own fab looks on display (hello, street style!)—has ended as quickly as it started. Like every season, there are so many events! Installations! Parties! (Oh, how we love to partay.) And so little time to catch 'em all, either IRL or on your FYP. I mean, you can't be everywhere at once…right?
Fashion news moves super fast and we thought it was totally necessary (and fun!) to catch you up on things. So yeah, if you weren't at the shows, we're taking ya with us or at least giving you a lil peek. From our faves sitting front row to pretty wild catwalks (you'll see what we mean when you scroll), we present to you the top ten things that you may have missed during fall/winter 2023 NYFW.
1. Our cover stars Quinta Brunson and Lindsay Lohan were seated next to each other at Christian Siriano.
Christian Siriano kickstarted NYFW with a super luxe show inspired by Audrey Hepburn. It was an A-list event, obvi, but we couldn't take our eyes off of our fab cover stars seated next to each other in the front row.
More From Cosmopolitan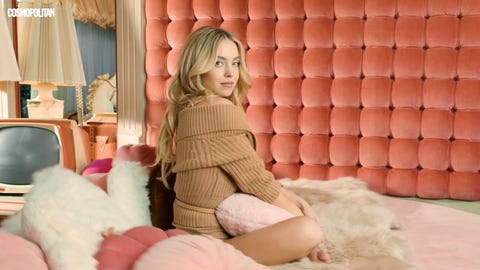 2. The runway went wild at Collina Strada.
In case you aren't familiar with this brand and its epic runway moments, every year is more outrageous than the next. This season's show was quite literally a zoo. If you think this picture is something, just click the link for a video of the actual vibes!
3. Lil Nas X and Ice Spice sat front row at Coach.

Wearing monochromatic red, the "Call Me By Your Name" star was seated next to the "Munch" rapper (how cute is this varsity dress?). The vibes at Coach were immaculate. Think: leather, trench coats, and bags on bags on bags.
4. Kimora Lee Simmons showed major love to her daughter, Aoki, at Sergio Hudson.
Life in the Fab Lane fans stand up! This isn't Aoki's first show but it was so sweet to see this full circle mother-daughter moment.
5. Kate Spade New York turned 30!
And what better way to celebrate than with a party? Per usual, the Kate Spade presentation was a burst of color, full of fun and whimsy. Plus, the Sam Icon (aka the bag that started it all) got a special makeover. Needless to say, we're obsessed.
6. Jonathan Simkhai is now Simkhai (hello, rebrand).
So what's different? The name! The logo! Plus, he's going more "lifestyle." The designer rebranded so that Simkhai would roll off the tongue easily and appeal to international audiences. Emily Ratajowski walked the first official rebranded show and looked absolutely stunning.
7. Rodarte had the dreamiest designs.
The set of the show was absolutely gorge and the designs were so luxe and glittery. It had all the girlies saying, "Take. My. Coins."
8. The White Lotus cast showed up and out.
Stars of the hit HBO show understood the assignment. Meghann Fahy, aka Daphne, slayed with this embellished Proenza Schouler set. And Jon Gries, aka everyone's least fave character, Greg, made his grand runway debut at Eckhaus Latta.
9. Julia Fox served drama walking the Luis de Javier runway.
She wore a patchwork denim dress with very casual horn embellishments. Also, Madonna's daughter, Lourdes Leon, walked the show!
10. Fashion icon Chloe Sevigny opened Proenza Schouler.
She wore a cinched blazer with a white button-up, long leather skirt, and killer slouchy boots. But even cooler, her voice was the show's soundtrack.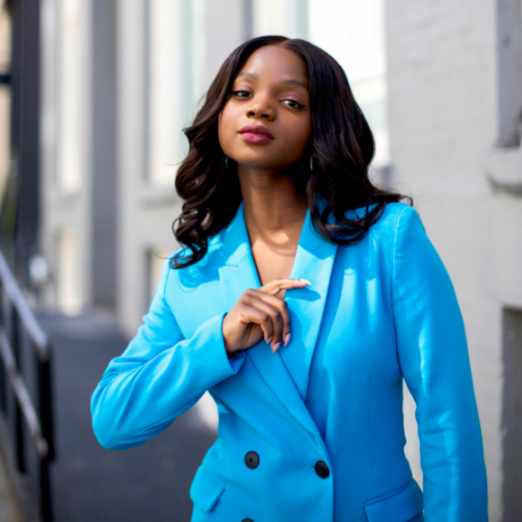 Fashion Editor
Tarah-Lynn Saint-Elien is the fashion editor at Cosmopolitan, writing weighty and witty stories that run the gamut of gushing over Zendaya to convincing you of everything you need in your closet! She began her journey in the industry with a fashion and faith blog and an internship at Elle.com almost 10 years ago. Since then, she's also served as the style editor at The Haitian Times. The Haitian-American pageant queen is a Syracuse Masters graduate and the author of two books, including: Claim Your Crown. Follow her on Instagram and Twitter: @iamtarahlynn.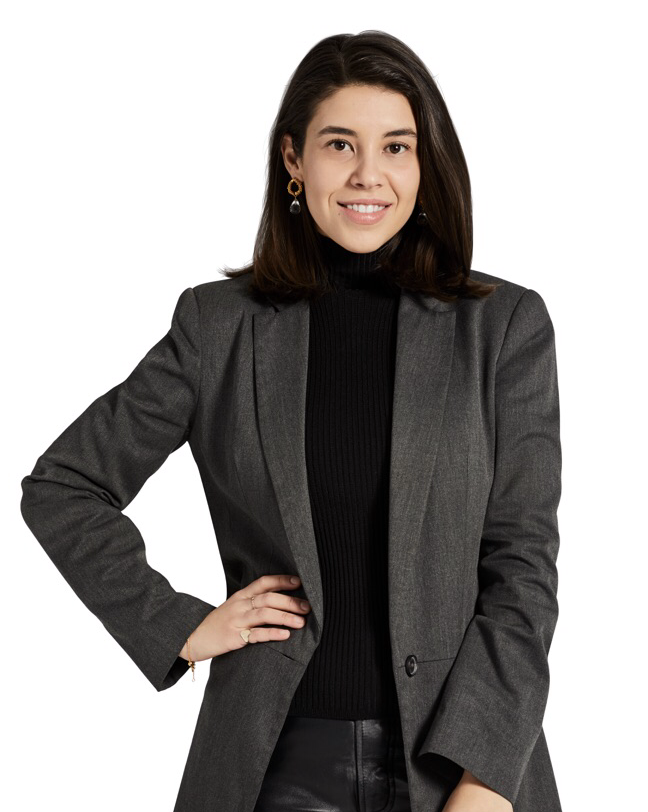 Senior Accessories Editor
Andrea Zendejas is the Senior Accessories Editor at Cosmopolitan, where she has worked for 5+ years. Andrea handles fine and costume jewelry, shoes, and bags for all cover and fashion stories in addition to overseeing the front of book shopping pages. She also styles beauty well stories and various fashion stories for digital. Andrea previously worked at CR Fashion Book, SELF Magazine, and Women's Health and has contributed to digital sites Harper's BAZAAR and Marie Claire. Follow her on Instagram. 
Associate Fashion Editor
Danielle is the Associate Fashion Editor at Cosmopolitan, where she covers the American and British ready-to-wear markets and handles fashion for all cover and fashion stories in book and online. When she's not working on print, she covers all the latest fashion trends and news for digital. Danielle started as a Fashion Intern for Cosmopolitan in 2016 and has been with the magazine ever since. Follow her journey in the fashion industry on Insta.