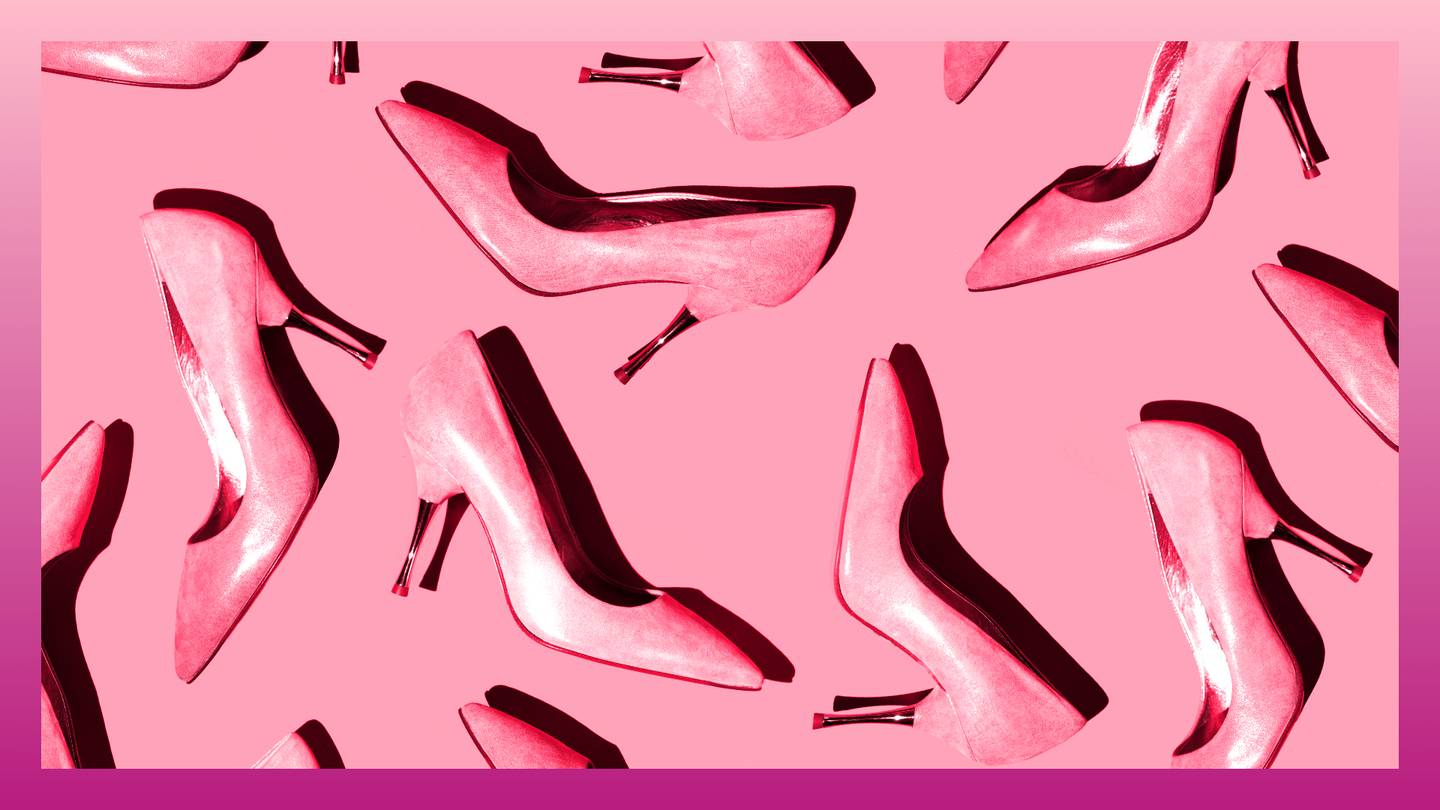 Women Are Celebrating Galentine's Day With Matching Shoes, Here's Why! | News
Celebrating Galentine's Day this year? You may want to go shoe shopping! According to fashion experts, women are planning to rock matching shoes while celebrating the holiday with their best gal pals. Here's why.
To understand the trend, we first must understand the inspiration behind the holiday. Galentine's Day—which is celebrated on February 13—is a holiday designed for women to show their love and support for their closest friends.
If you're unfamiliar with the unofficial holiday that has been gaining traction since 2011, it was first introduced to the world on an episode of Parks and Recreation as a day dedicated to declaring love and affection to the women who make up your support system. Galentine's Day has since became extremely popular as a way for women to show love to their single friends, who often expressed feelings of loneliness the day before Valentine's Day.
This year, a trend has emerged in which women are wearing matching shoes to show love and support to their single besties. This initiative aims to help women remain confident in their decision to remain single, for whatever reason it may be.
"I think this is an initiative that should be talked about more," says fashion connector and expert AK Brown about the rising Galentine's Day trend. "Not everyone is in relationships or wants to be in one. A lot of us have made personal decisions to love ourselves, promote self-love, and be alone so we can grow as people. I think it's a great thing to do."
Brown believes that the twinning trend will quickly become more popular in years to come as people continue to prioritize self-love before getting into new relationships. "Having your friends as your support system means the world! Throughout history, fashion has been a way to express solidarity with others—whether it's social issues or cultural initiatives—it's a simple way to connect with people."
"It's beautiful to see women coming together and celebrating each other," Ogbodo shares with enthusiasm. "I've always encouraged women to straighten each other's crowns without telling the world. What better way to show sisterhood than to twin in similar fashion items? It gives an automatic bond and just screams, "You are my sister, and I support you.'"
Want to partake in the new Galentine's Day trend? Below, see a few of our favorite shoes that we think will be perfect for twinning with your bestie.
Editor's Note: This story has been edited and condensed for clarity.
RELATED | I Tried Trendy 'Viva Magenta' Nails And The Look Is An Entire Mood For Valentine's Day!